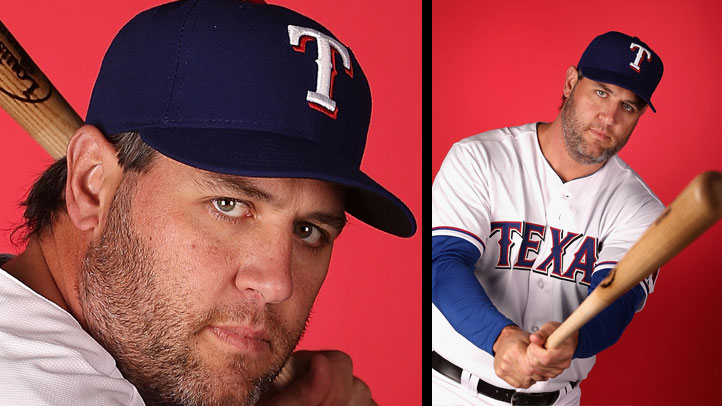 Lance Berkman was out of the Texas Rangers lineup for the third straight game Sunday because of his sore surgically repaired right knee.
Berkman said he wasn't worried even though he had played in only two of nine games before the series finale against Cincinnati. He was limited to only 32 games for St. Louis last season because of two operations on that knee.
"By this point, I'm used to dealing with aches and pains," the 37-year-old Berkman said. "It's not something I'm too concerned about."
Local
The latest news from around North Texas.
Berkman slipped going down the steps while getting off the plane after the Rangers got home late Thursday night from a road trip to St. Louis and New York. He woke up the next morning with a sore knee, but said there is no swelling and no plans for an MRI.
"It was a nasty spill, and just aggravated it," manager Ron Washington said Sunday.
Washington and Berkman both expressed confidence that the designated hitter wouldn't have to go on the disabled list.
"I fell down the stairs, simple as that," Berkman said. "My knee doesn't tolerate trauma very well."
The Rangers have a day off Monday before six more games on their current homestand. Berkman, hitting .263 with six homers and 34 RBIs in 64 games, sat out the three-game series in his return to St. Louis because of soreness in his lower back and knee. He also didn't play the finale of a series at home against Oakland the day before that after getting a cortisone injection.
In the first two games against the Yankees, Berkman was 3 for 8. He didn't play the series finale, a day game after a night game, before the slip down the steps.
"Unless you consider playing defensive back in a flag football game and tearing your ACL par for the course, falling down the stairs for me is in the same category," Berkman said.
Berkman had surgery on his right knee after that football injury following the 2004 season with Houston. He had left knee surgery in 2010.
Before Sunday's game, Berkman said he hadn't taken any swings or done any baseball activities since the team got home from New York.
The Rangers used backup catcher Robinson Chirinos as a pinch-hitter in Saturday night's game instead of Berkman, who didn't expect to be available Sunday.
Copyright AP - Associated Press