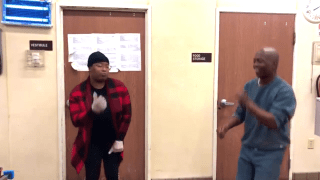 The residents at Green Valley Healthcare and Rehabilitation Center in North Richland Hills want us to know they are happy.
The staff put together a video set to Pharrell Williams' song "Happy" to lift the spirits of everyone there.
The video was posted to Facebook and has since gotten tens of thousands of views and hundreds of shares.