Ezekiel Elliott, RB, Ohio State
Ht. 6', Wt. 225, Arm: 31 ¼", Hand: 10 ¼", Bench: -
40 yd: 4.47, 10 yd.: 1.58, 3 Cone: -, Vertical: 32.5, Broad: 9'10"
Games Watched: Oregon (2014), Penn St., Notre Dame
If you think other games better reflect this player's ability or you want to request a profile on a specific player, email me or hit me up on Twitter.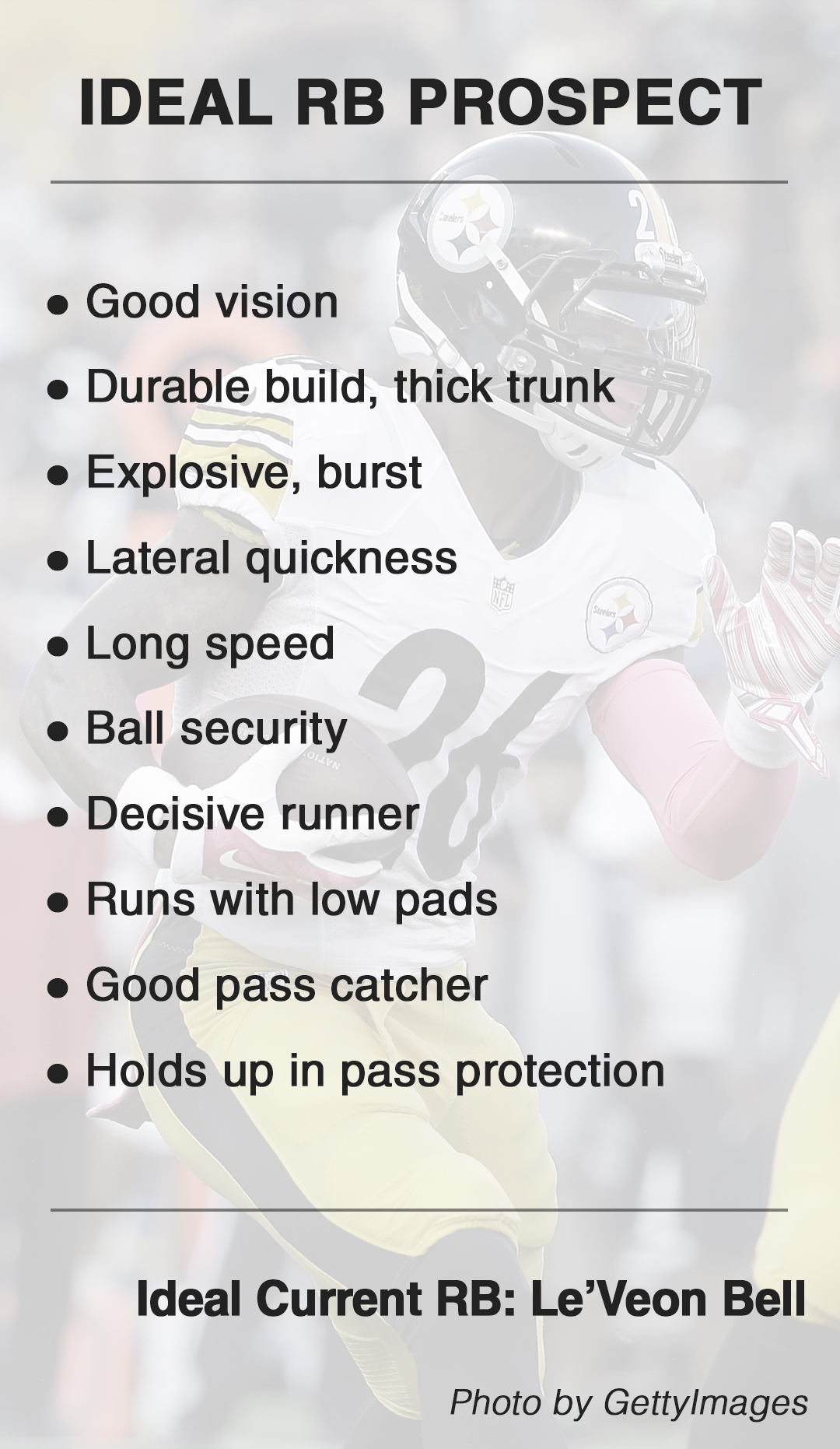 Running back Carlos Hyde left some pretty big shoes to fill at Ohio State when he entered the 2014 NFL Draft, but Ezekiel Elliott filled them and then some. Elliott was unspectacular during the regular season as a sophomore, but broke out during the postseason. He rushed for 220 yards against Wisconsin, 232 against Alabama and 246 against Oregon to lead the Buckeyes to a national championship.
As a junior, "Zeke" rushed for a conference-leading 1,821 yards — averaging 6.3 yards per carry — and 23 touchdowns, strengthening his position as the top draft-eligible running back. He questioned the coaches' playcalling in a news conference after a November loss to Michigan State before announcing his intent to declare for the 2016 draft. He finished his Ohio State career as the school's second leading rusher.
Local
The latest news from around North Texas.
Strengths
• Ideal Build - Stout, thickly built
• Good Pad Level - Naturally runs low
• Ball Security - Only 4 fumbles in 653 college touches
• Quickness - Moves extremely well for his size
• Good Vision - Usually finds best lane, good cutback runner
• Decisive - Knows where to go, gets there quickly
• Explosive - Acceleration and change of direction
• Pass Protection - Willing and able, stuns defensive linemen
• Pass Catcher - Adequate, improving out of the backfield
• Falls Forward - Doesn't leave many yards on the field
• Contact - Runs through defenders, keeps legs moving
Weaknesses
• Aggressive - Often seeks contact, could shorten shelf life
• Long Speed - Doesn't appear to have game-breaking speed
• Maturity? - Publicly questioned coaches, immature or competitive?
Verdict: First-Round Pick
Much like cornerback, a running back has to be an elite prospect for me to give him a first-round grade. Elliott fits the bill. With the combination of his running style, physical attributes and approach to his position, he's the most well-rounded running back to enter the draft in years.
[[368045871,C]]
Elliott can step in immediately and be everything DeMarco Murray was for the Cowboys minus the top-end speed. He's a true three-down option that could fit into Dallas' primarily zone attack from 2014 and the man- or power-based attack last season. The fourth overall pick is too rich for any running back, but Elliott would be a good option if the Cowboys traded down into the teens.