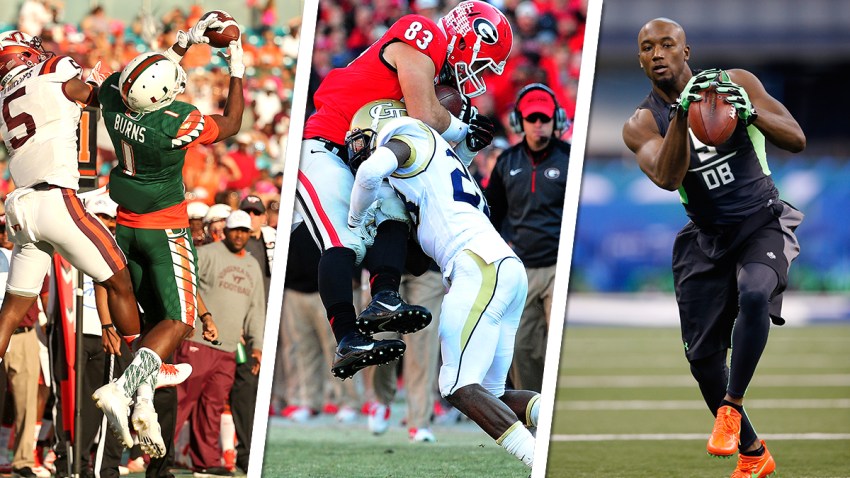 If you think other games better reflect these players' abilities or you want to request a profile on a specific player, email me or hit me up on Twitter.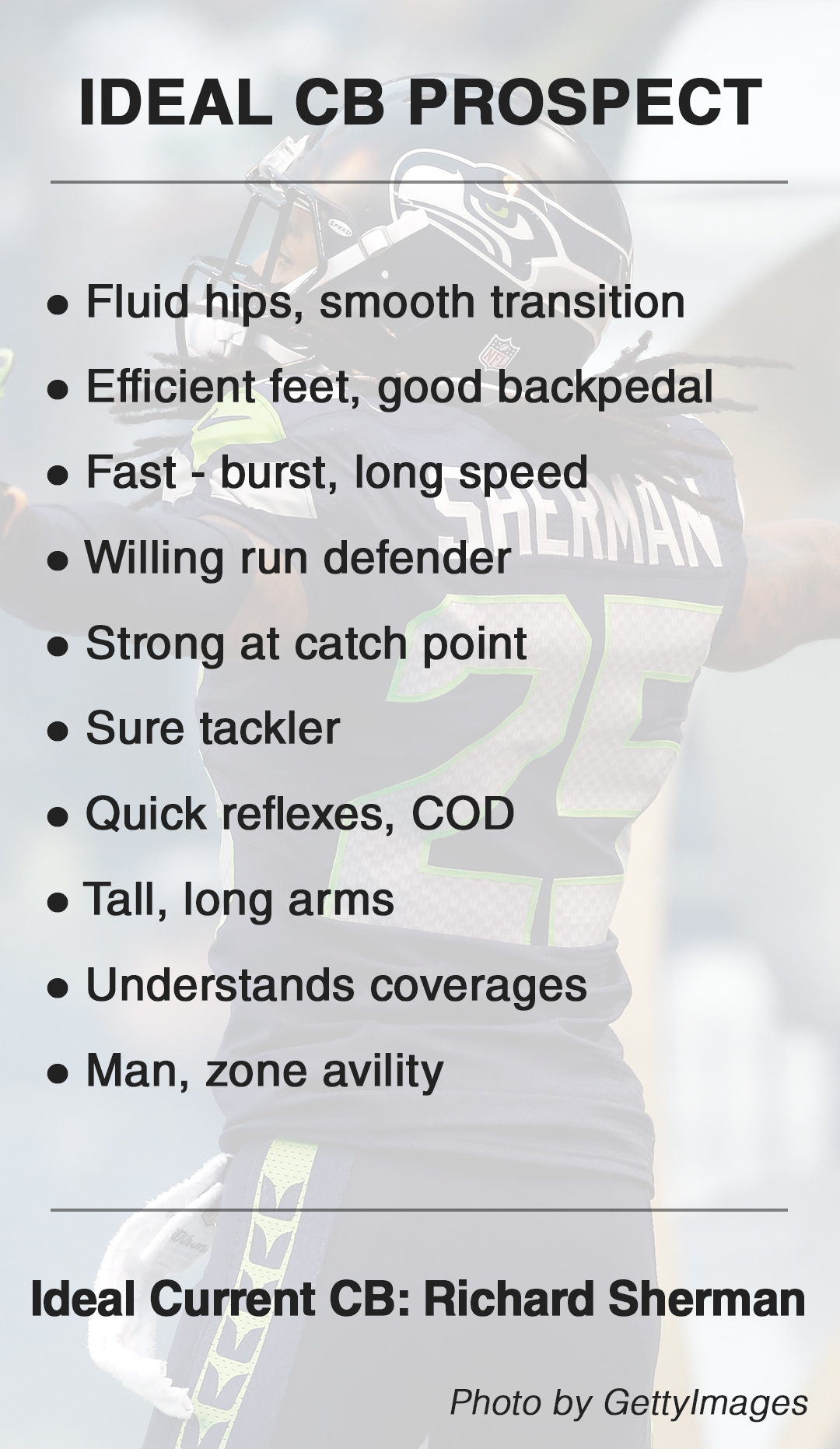 The Cowboys need an injection of young talent at cornerback, but they should wait until at least the second round to provide it. Options available on Day 2 or later include:
Local
The latest news from around North Texas.
Artie Burns, Miami
Ht. 6', Wt. 193, Arm: 33 ¼", Hand: 9 ½", Bench: -
40 yd: 4.47, 10 yd.: -, 3 Cone: -, Vertical: 31.5", Broad: -
Burns was a two-sport star for the Hurricanes with 14 passes defended and 7 INTs as an all-conference football player and an All-America hurdler for the track team. He decided to enter the draft after the death of his mother so he could take care of his two brothers — as well as his own son — with his father in jail.
• Pros: Height, length, speed, quickness, zone coverage, active v. run
• Cons: Handsy, flat-footed, inconsistent technique
Burns is a height-weight-speed prospect that will need coaching on technique, but could pay off with huge upside. He appears ready to contribute early in the Cowboys' 3-deep zone and has the potential to be a CB1 soon.
Verdict: Round 2
D.J. White, Georgia Tech
Ht. 5'11", Wt. 193, Arm: 31 ½", Hand: 9 ¼", Bench: 17
40 yd: 4.49, 10 yd.: 1.61, 3 Cone: 7.18, Vertical: 33", Broad: 11'
White had offers elsewhere, but he stayed close to home to play for his boyhood favorite Yellow Jackets. The team captain finished his career with 21 passes defended, 7 INTs and 5 forced fumbles, twice earning all-conference honors.
• Pros: Physical, efficient feet, fluid hips, catch point, ballhawk, sticky in coverage
• Cons: Length, run support, tackles high, late to close in off-man
If the Cowboys want a more plug-and-play option than Burns, then White is their guy. He's more physically limited, but he has the instincts and technically ability to be an outside corner in any scheme.
Verdict: Round 3
James Bradberry, Samford
Ht. 6'1", Wt. 211, Arm: 33", Hand: 9 ⅛", Bench: 16
40 yd: 4.50, 10 yd.: 1.54, 3 Cone: 6.91, Vertical: 36", Broad: 10'4"
Bradberry initially signed with Arkansas State, but he transferred to Samford when coaches wanted to move him to safety. His decision proved to be wise, as he was named all-conference as a junior and senior and earned a Senior Bowl invitation.
• Pros: Length, athleticism, burst, physical, press, zone coverage, run support
• Cons: Feet/balance in backpedal, long speed, competition
Samford's CBs used a lot of bail coverage, but Bradberry flashes the footwork and fluidity to fill several roles in the NFL. He should at least be a serviceable safety or a candidate for press-heavy schemes with the potential to develop into a more complete corner.
Verdict: Round 4