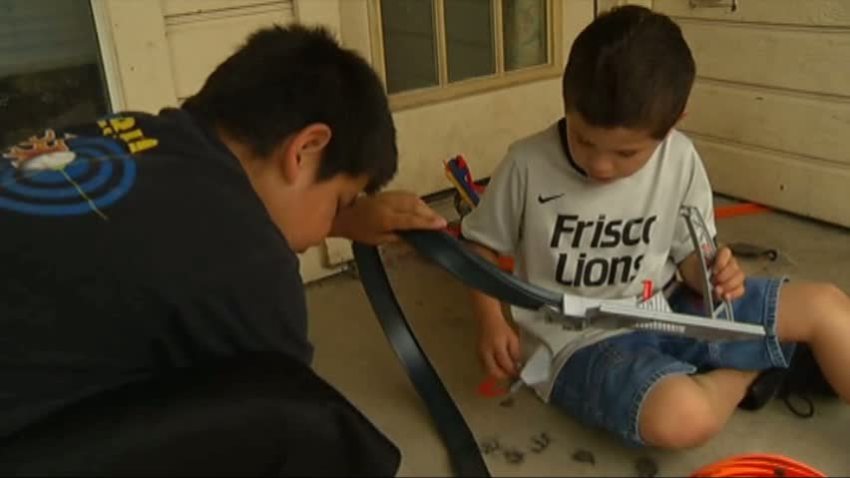 Santa Claus treated children in Lancaster to an early Christmas by bringing a Convoy of Toys to those who lost stuffed animals, race cars, and other significant objects during the tornado on April 3.
Doug Portwood, and other members of Lone Star Santa, met at St Francis of Assisi Catholic Church to hand out the gifts.
"We felt that this mission, this Convoy of Toys, was something that Santa Claus could do year round, whenever people might need some help or support," he said.
Local
The latest news from around North Texas.
Portwood started Lone Star Santa after last year's tornado wiped out much of Joplin, Missouri.
"They lost some of their very special toys and possessions so Lone Star Santa thought we could come in and fill that void in those children's lives after a natural disaster," he said.
After that experience, he brought the Convoy of Toys to Texas, southern Oklahoma, and western Louisiana. He says he's happy to give toys to kids who are often forgotten when disaster strikes.
Debbie Cabello, a tornado victim, brought her three sons to collect a few new items. The tornado's strong winds carried many of their toys over the fence as it swept across their neighborhood.
Once they returned home, they immediately opened them and began playing with them.
"It just shows a lot of love, for people coming out here to do that," Cabello said.