Crime Stoppers increased the reward to up to $100,000 for information leading to an arrest and indictment in the deadly shooting of a security guard during an apparent robbery outside a credit union in Cockrell Hill in September.
Police continue to investigate the fatal shooting that took place on Sept. 14, which resulted in the death of 28-year-old Jose Montes.
"Just come forward, it's not just for me, it's for my son, he needs justice as well, my husband needs justice, my whole family needs justice and closure," said Amara Voth, Motnes' wife.
Montes was servicing an ATM outside the Neighborhood Credit Union at 1515 N. Cockrell Hill Road when he was approached by a man with a rifle at about 8:50 a.m. who police said "demanded property," according to witnesses at the scene.
Local
The latest news from around North Texas.
Dallas police said upon arrival they found Montes on the ground suffering from an apparent gunshot wound. He was quickly transferred to the hospital where he was later pronounced dead.
"They took someone so, so special to me, they took part of me, they took part of her heart," cried Maria Montes, Jose's mother. "Why did you have to did you have to kill my boy!"
Police said after the individual shot Montes, he got into a white Volkswagen Passat where a woman was driving, with a duffel bag in tow.
"I ask God every time I go to the cemetery, 'Why did you do this to us?' It's just so hard to understand why people are so mean to nice people who don't do anything to you, they just come and kill," expressed Maria Montes.
"I just want justice for my son and I just need to know why they did it, why did this happen to him, why did he have to kill my boy? If it was the money, he could just take the money and go away. There was no reason for him to kill my boy," said Montes' mother.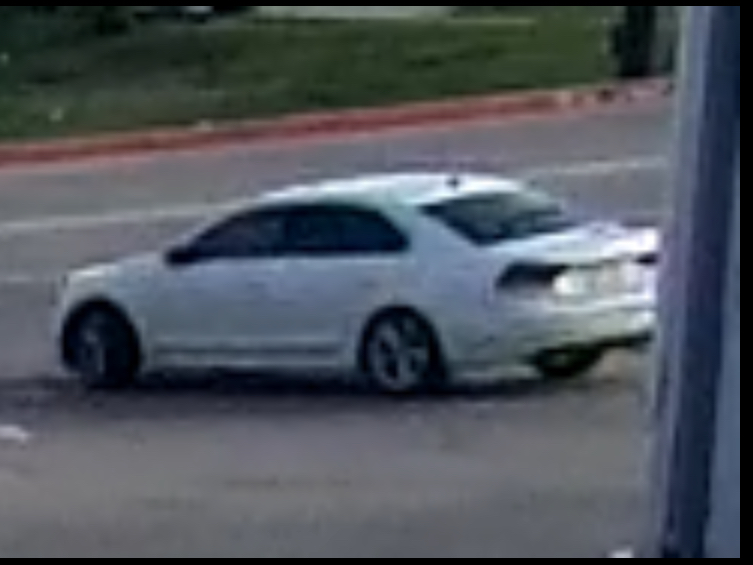 Even with the amount of pain his family feels, his mother said she prayers for her son's killer.
"I forgive him whoever did it, I forgive him, I have faith with God, I can't hate that person," said Montes.
But even with that forgiveness, it doesn't mean they forget and for his wife, every day remains a challenge.
"I forgive him, but I won't forget what he did and what he took away, that's what's holding me back. This person took so much away from my son and that's what's heartbreaking, it's not forgivable to do that to a baby that's going to live without his father for the rest of his life," said Voth.
Their baby boy was only five months old when Montes was killed, next week he'll be one.
"That's what we hold on to, he's our reminder that Jose is still here, my husband is still here a part of him is still here and we're grateful for that," said Voth.
She and Montes were married for three years but knew each other from high school.
"Someone out there knows something, either they're afraid to speak up, we don't know, it's frustrating because for sure someone out there knows," said Voth.
Crime Stoppers will pay up to $100,000 for information called into Crime Stoppers that leads to the arrest and indictment for this felony offense. Call Crime Stoppers at (214) 373-TIPS.
Dallas Police are asking that anyone with information regarding this incident contact Homicide Detective McDaniel #8890 at 469-261-6790 or tonya.mcdaniel@dallascityhall.com. Reference case #163605-2020.