Sophia Beausoleil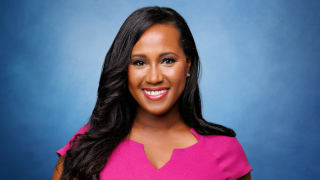 Sophia earned her Bachelor's degree from the School of Broadcast Journalism with a minor in Business at the University of Missouri and began her career in television at KOMU 8 News in Columbia, Missouri as a multimedia journalist and anchor. Two years later, Sophia made her way to WCIA in Champaign, Illinois to work as a reporter.
After spending six years in the Midwest, Sophia, a native of Katy, Texas, was excited to return to warm and sunny Texas where she joined the KXAN News team in November 2012. While in Central Texas, she reported on the state budget, former President Obama's visit to Austin, and the West, Texas fertilizer plant explosion and the deadly Dallas police ambush.
In 2017 she made her way back home to Houston to join KPRC Channel 2 News, an NBC affiliate. She covered the Super Bowl, Hurricane Harvey, the earthquake in Mexico City, The World Series and many other breaking news stories.
Sophia joined NBC 5 in 2020 and is excited to be part of a vibrant and well-accomplished newsroom.
Her husband is currently a medical resident in Dallas which is why she and their new baby boy relocated to DFW.
When she's not telling your story, Sophia enjoys live music, working out, and eating queso.