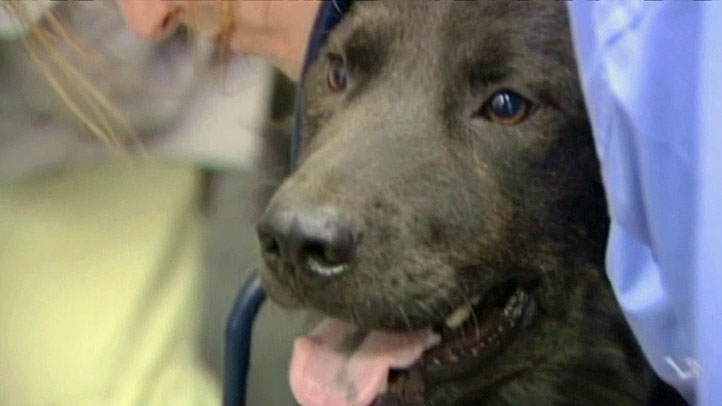 The Bastrop County Complex Fire southeast of Austin has claimed many victims, including the four-legged kind, but an untold number of animals are wandering around lost and injured.
An army of animal welfare volunteers have flocked to the area to help injured animals. Texas A&M's Veterinary Emergency Team announced Friday it is expanding the size of its operation to help with all the animals coming in.
Round Rock veterinarian Dr. Lauren Cannon expects to see a lot of injured animals in her small temporary mobile veterinary clinic.
Local
The latest news from around North Texas.
"What we expect is for them to be really scared, for them to be really confused and disoriented and very dehydrated," she said.
While animals can go days without food, they can't go long without water.
"If they were able to find water somewhere, if the toilet seat was up, if there was some food with some water in it, they could definitely still be alive," said Cannon.
Texas A&M's VET program expects to see all kinds of animals come in now that more areas have become accessible to responders.
"We are still seeing a large number of domestic animals such as dogs, cats, and horses," said Dr. Wesley Bissett, assistant professor of large animal clinical sciences and director of Texas A&M VET. "We have also seen some livestock and are beginning to see some small wild animals."
A Houston-based, no-kill shelter brought in its mobile shelter to help treat injured Bastrop animals until their owners can be found.
Vets say pet owners shouldn't give up hope that their animals didn't survive the fires. Workers have found some animals wandering alone and sometimes with minor burns.
"Animals sort of scatter in this situation, so just because you haven't found them in the first day, two, three or four, doesn't necessarily mean you won't find them," said Salis Shuttlesworth with Friends for Life.
Those looking for lost pets first need to fill out a lost pet form at the Bastrop Animal Shelter, then they should check with Friends for Life, Austin Pets Alive and the Austin Humane Society.
Many are also turning to those organizations' Facebook pages created to help reunite pets with owners:
Austin Pets Alive Facebook Page
Austin Humane Society Facebook Page
Bastrop Lost and Found Pets Facebook Page