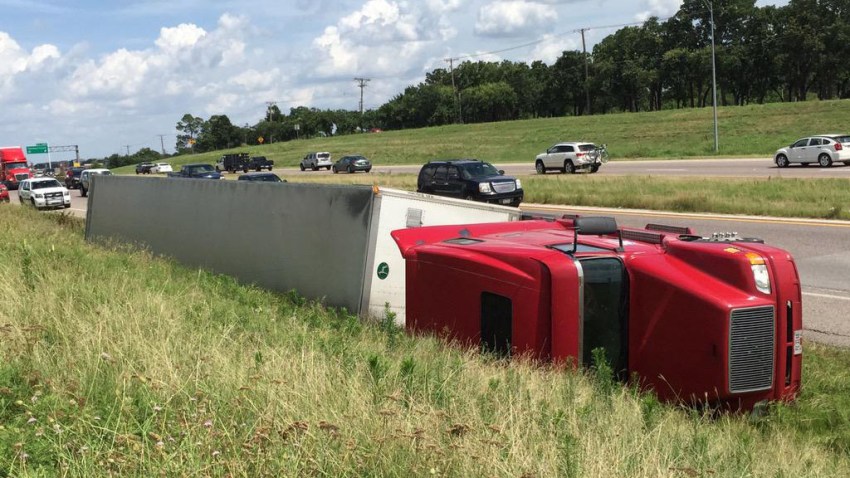 All lanes of northbound Interstate 35E have reopened in Denton after crews righted a tractor-trailer that tipped onto its side Friday afternoon, police say.[[308510741,C]]
The crash was reported about 3 p.m. near the Dallas Drive on-ramp and the Teasley Lane off-ramp.
Police said the truck, which was hauling soft drinks, was pulling over to the right shoulder and got its wheels too far into the grass, causing the trailer to tip.
No injuries were reported.