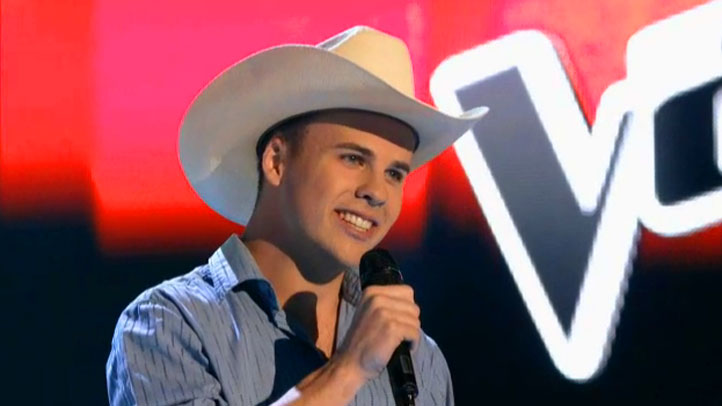 The North Texas finalist on NBC's singing competition "The Voice" got his start at age 10 singing the national anthem before baseball and basketball games.
Patrick Thomas, 20, performed "The Star-Spangled Banner" at dozens of Texas Rangers' and Dallas Mavericks' games nearly half his life ago.
Thomas, of Colleyville, is one of the final 16 singers on the hit show. Country singer Blake Shelton is his "coach."
Local
The latest news from around North Texas.
Even as a young boy, Thomas had a booming voice. The fans liked him so much that the teams invited him to return -- for dozens of games over several years.
Thomas said he favors country music as a genre but "The Star-Spangled Banner" is one of his favorite songs.
"I am a patriot, and I do love my country, and the words really to speak to me," he said.
Thomas said his mother taught him the lyrics while trying to entertain him and his younger sister on a long drive to visit their grandparents in West Texas.
"She'd sing a phrase, I'd sing a phrase," he said. "And by the time we got to Midland, I knew the national anthem."
At 16, Thomas started work as a performer at Six Flags. He graduated high school and got a full scholarship to Vanderbilt University in Nashville, Tenn. -- Music City.
It was there in his dorm room that he decided to make a YouTube video of himself singing.
"And I admit the video is kind of nerdy and not the best quality and a little goofy," he said. "But I just kept doing it."
At the time, he had no idea the videos would soon land him on "The Voice" -- without even going to a formal audition.
"The producers saw the videos on YouTube, and five days later, I was flying out to Los Angeles -- crazy!" he said.
Thomas is now enjoying a little time at home before returning to Los Angeles in a few weeks when "The Voice" starts airing live.
"Some people say, 'You need to be confident,' and say, 'I can win this whole thing,'" he said. "My goal is just to get to that next round."
---
Previous Coverage: