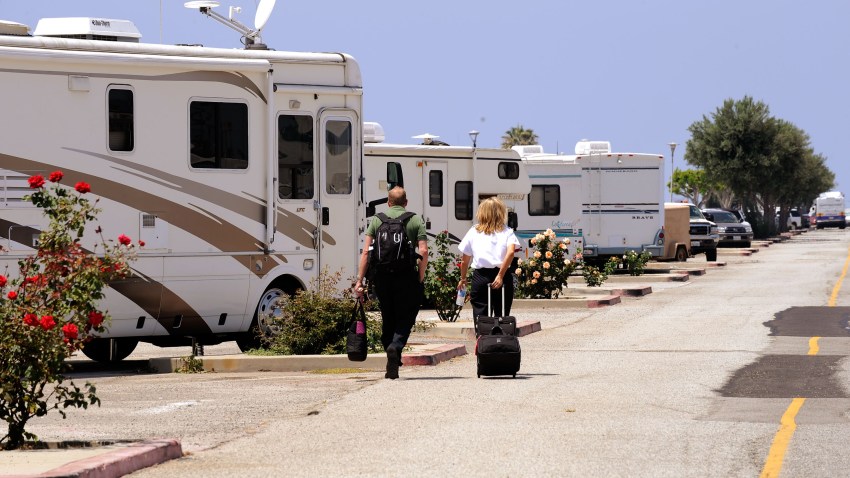 Sales are booming at Motor Home Specialist RV Center in Alvarado. Proof, the company said that despite the recession, people are still taking vacations and buying motor homes.
Craig and Sherri Bailey came all the way from Virginia to buy a new RV from MHSRV.
"We figured hey you know, we've got the money right now, might as well do it. It's something we've been saving up for," said Bailey.
Local
The latest news from around North Texas.
Her husband bought the RV for their anniversary.
Because of buyers such as the Baileys, RV sales were up 16% at the end of 2009, and businesses like Motor Home Specialists are reaping the benefits.
The company has used the extra money to install a 900-hundred foot awning that covers 50 of their motor homes. It's quite the eye-catcher, according to owner Donny O'Banion.
"I mean, it really shows well from the road," O'Banion said.
Attracting people's attention from the road helps but O'Banion said there is much more that goes in to his business' success.
"Work hard, work a lot of hours, and just ultimately it always boils down to money," he said about selling during a recession.
Buyers whose bottom dollar is their bottom line, agree.
"It's a great time to buy, and one of the reasons we came here is because this dealership knows that and the prices reflect that," said shopper Michael Tillman.