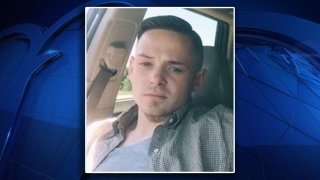 The Mesquite Police Department has arrested the suspect in connection with a shooting that occurred on April 30.
Police said the suspect, 26-year-old Dalton Hairston, was taken into custody on Thursday.
According to the Mesquite Police Department, officers responded to a shooting call in the 3200 block of Point East Drive on April 30 at approximately 1:30 p.m.
During a disturbance occurred at a residence, a suspect shot another individual multiple times, police said.
Police said the suspect Hairston fled the scene after the shooting. 
According to police, the victim survived the injuries he sustained during the incident.