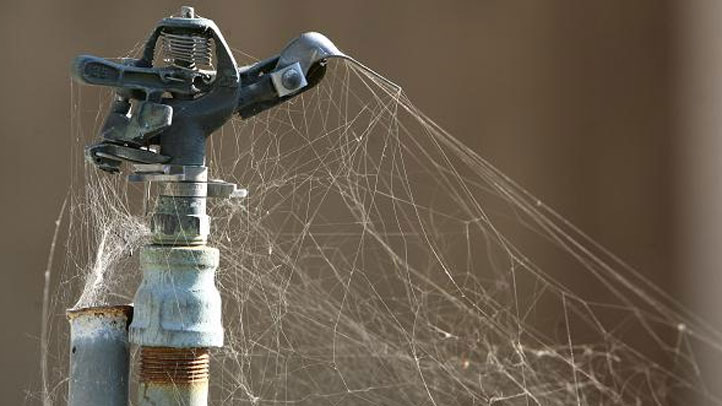 It has the makings of a tall tale: A man finds a two-story, 3,250-square-foot house worth $340,000 in a Dallas suburb and pays only $15 for it.
Kenneth T. Robinson, 50, who sells vitamins and other dietary supplements for a marketing company, laid claim to the 1997-built house in Flower Mound under Texas' obscure "adverse possession" law -- commonly known as "squatter's rights."
Robinson determined that the owner of record moved out about a year ago and cannot be found, and the property wasn't listed for sale. He filed an affidavit of adverse possession with Denton County for a $15 fee, turned on the utilities and moved in.
Local
The latest news from around North Texas.
"Unless they wake up and assert their rights to ownership, this man may have found a real business opportunity," Austin real estate lawyer Brian Rider told The Dallas Morning News for Sunday's edition.
Robinson's new neighbors are upset. One of them, Sandy Dawson, said she and others "believe in working for what you get."
Some even called police. Robinson said he showed officers the affidavit and explained to them the laws of adverse possession. That led investigators to search for an owner or mortgage company who might have a complaint against Robinson.
"We couldn't find anyone. No foreclosure, nothing," police Capt. Wess Griffin said. "It appears to us to be largely a civil matter."
But a neighborhood delegation showed up at the house anyway to deliver a message: Robinson was not welcome there.
Robinson recalled one man telling him, "We don't think you need to be here. You'll never be our neighbor."
Fearing the confrontation could turn violent, Robinson called police who ordered the neighbors to disperse. However, Griffin said he understands the neighbors' concern for the value of their homes after someone paid $15 to move into their area.
"The flip side is that the neighbors might be glad that the house is not sitting there vacant and someone who says he's going to make improvements is living there," Griffin said.
Among the improvements, Robinson promises to revive the idle backyard swimming pool and re-sod the unkempt front yard.
Robinson said the saga began when he was sharing another Flower Mound home with housemates and saw the apparently abandoned house while out driving.
He decided he might be able to buy the place at a bargain price, but he could not locate an owner or mortgage holder with whom to negotiate. Through an Internet search, he found the Texas law of adverse possession and decided that was his only option.
An old owner or mortgage holder has five, 10 or 25 years to reassert ownership, depending on whether Robinson lives continuously in the house and pays taxes and homeowners association fees over time. Robinson said he was committed for the long haul.
"It will be my home if all goes well, but this is not a fight. It's a legal process," he said. "This is too nice a house for someone not to come forward with a claim on it."
However, "if they do, I'll make an offer," Robinson said. "If the offer doesn't mesh with what they agree to accept, I might have to leave. If I have to go, it won't be a big thing.
"You miss 100 percent of the shots you don't take," he said. "I've just got to see how it plays out."
Copyright AP - Associated Press