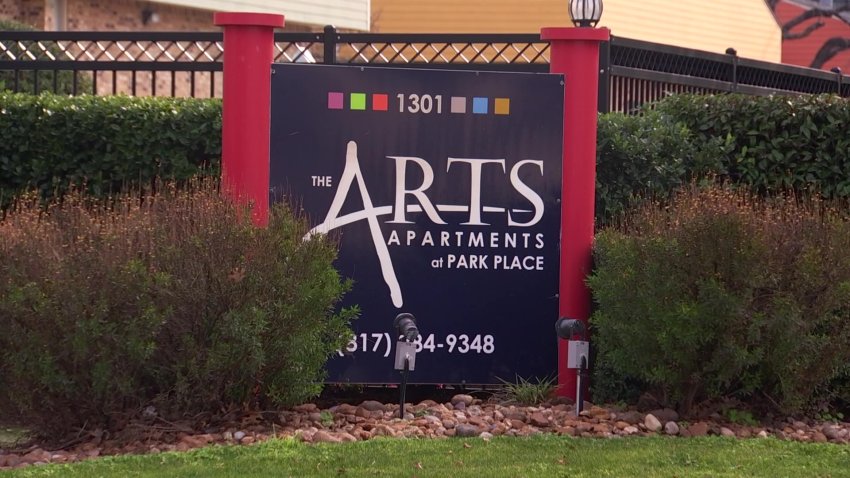 A 43-year-old man is in custody, accused in the death of a 65-year-old Hurst woman whose body was found in her apartment earlier this week.
Hurst police said officers were asked to perform a welfare check on Laurel Schick on Monday morning. When officers arrived at her home at the Arts at Park Place apartments at about 8:45 a.m., they found her apartment locked with no sign of any forced entry.
The officers got a key from the building manager and entered Schick's apartment and reported the apartment was in "disarray" with "broken glass, broken furniture." The officer then noticed what she described as "a motionless body of what appeared to be a white female partially visible underneath the couch and lying on her back." According to police, part of the woman's right arm and hand and part of her right leg and foot were the only parts of her body that were visible.
Detectives said there was evidence in the home of "a very violent, physical fight" with "blood in numerous places." Blood, police said, was found on both the woman's hand and outside the apartment
The Tarrant County Medical Examiner's Office said Schick's cause of death was from sharp and blunt force injuries.
Police said Thursday that evidence found during the investigation linked the woman's death to 43-year-old Anthony Young. During an interview with police, Young said Schick was alive and "half on and half off" the couch when he left the apartment and he suspected she was using drugs and could have overdosed.
According to police, Young spent the night on a friend's couch and told that friend that Lori was "no more." The friend told police that Young called Lori's sponsor and told her that "Lori is under the couch and she won't wake up for me." During his interview with police, Young was shown the written statement detailing that alleged conversation and he denied the statement was true.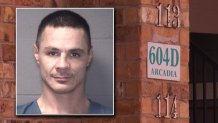 Young was tracked down and taken into custody in Fort Worth, police said. He's currently being held in the Tarrant County Jail on a murder charge with his bond set at $100,000. It's not clear if Young has obtained an attorney.
Local
The latest news from around North Texas.
The investigation into Schick's death is ongoing.