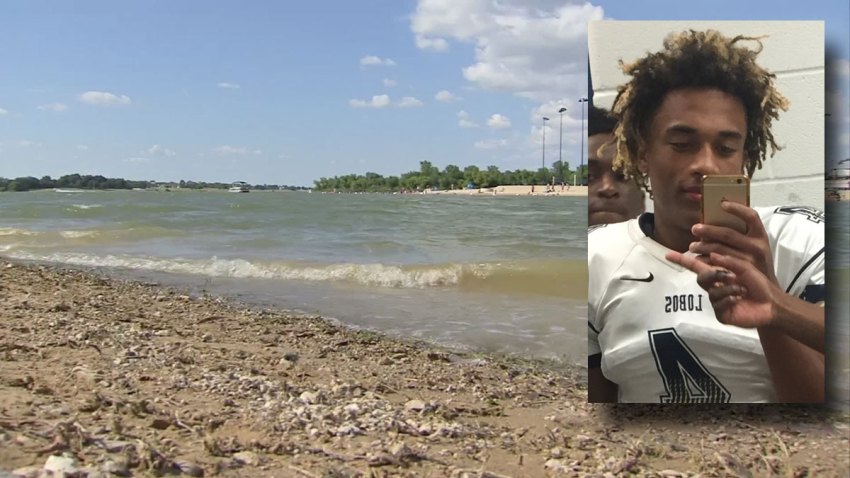 A Little Elm High School student died when he drowned in Lewisville Lake early Friday evening.
Investigators say17-year-old Theo Nash was with a group of people attempting to swim from the beach to a boat ramp.
"We're still investigating the scenario that preceded the tragedy," said Little Elm Police Chief Rodney Harrison. "Preliminarily, it appears that there were four males, known to each other, who attempted to swim from Little Elm Beach across a cove to the boat ramp. Apparently, one of the young men did not surface."
Local
The latest news from around North Texas.
Police say witnesses said Nash became distressed. A Little Elm officer was in the area and heard the distress calls, the officer attempted an in-water rescue but could not find Nash.
"At this time, we do not know if there were other circumstances that contributed to this unfortunate tragedy," Harrison said.
Little Elm Fire Rescue and the Lewisville Fire Department dive team, as well as Texas Parks and wildlife Game Wardens assisted in the search and recovery. Nash's body was recovered around 9 p.m. Friday.
"Our thoughts and prayers are with the family of the deceased and with the entire Little Elm community," said Harrison.
Nash, who played football, was preparing to begin his senior year.
The school district offered its deepest sympathy and said counselors will be at the Little Elm High School Library from 9 a.m. to noon Sunday and 1 p.m. to 3 p.m. Sunday as well as throughout the day Monday.