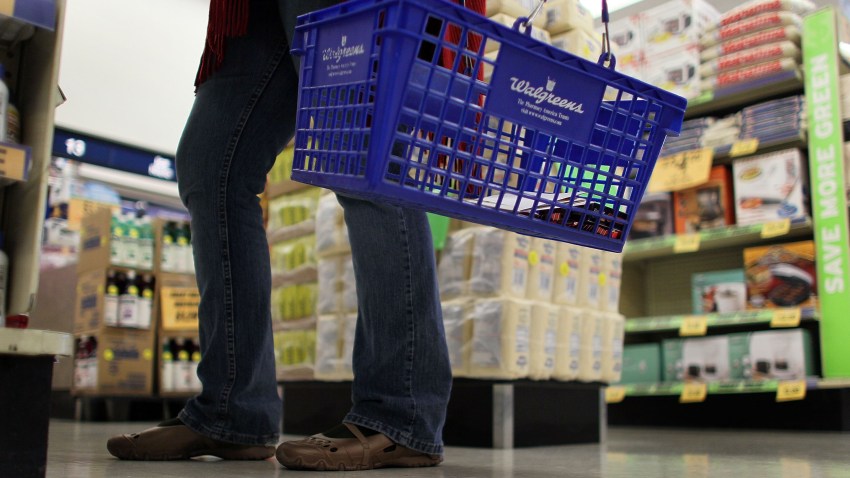 While you couldn't find the Xbox Kinect or the Air Jordan Retro sneakers at Walgreens on Christmas Eve, there were plenty of pet pillows, easy feet and Snuggies to go around.
"I hear these are very popular," said Louis Martinez, who bought a Snuggie for his mother, last-minute.
When it comes to procrastinators, he is among the cream of the crop, shopping at a 24-hour Walgreens at 8 p.m. Friday.
Local
The latest news from around North Texas.
"We were trying to get into a Walmart, but they were like, 'No, everybody out,'" said Martinez.
Hundreds of last-minute shoppers dashed through the aisles of a 24-hour Walgreens in Dallas' Oak Lawn neighborhood.
"This the last second, yes, here's my list, I keep adding to it, I hope we find everything," Jennifer Hooks said.
She was one of only a few women who were in Walgreens on this Christmas Eve. The majority of customers working against the clock were men.
"It's always the men who wait 'till the last minute for everything," shopper Mark Vargas said.
While the last minute male shoppers may be playing true to stereotype, most agree they wouldn't have it any other way.
"I enjoy the last-minute shopping," Martinez said. "I come up with better things."
And should you still need to cross few items off your list, several North Texas area Walgreens are open 24 hours.
"We won't close," Walgreens manager James Ross said. "Our doors are open the rest of tonight and all day tomorrow. It's never too late at Walgreens."
The last-minute rush capped what is believed to be the strongest holiday shopping season in years. The National Retail Federation said sales this year are up 3 percent over last year.