NBC 5 Investigates has learned that the U.S. Army has launched a new investigation inside Fort Hood's Warrior Transition Unit (WTU), looking at claims of harassment and abuse.
The investigation comes after NBC 5 Investigates partnered with The Dallas Morning News for a six-month investigation that revealed hundreds of complaints from injured soldiers who said commanders harassed, belittled them and ordered them to do things that made their conditions worse at three Warrior Transition Units in Texas: Fort Hood, Fort Bliss and Fort Sam Houston.
Sources said two Army colonels have been assigned to investigate claims of abuse inside the unit designed to care for the injured at Fort Hood.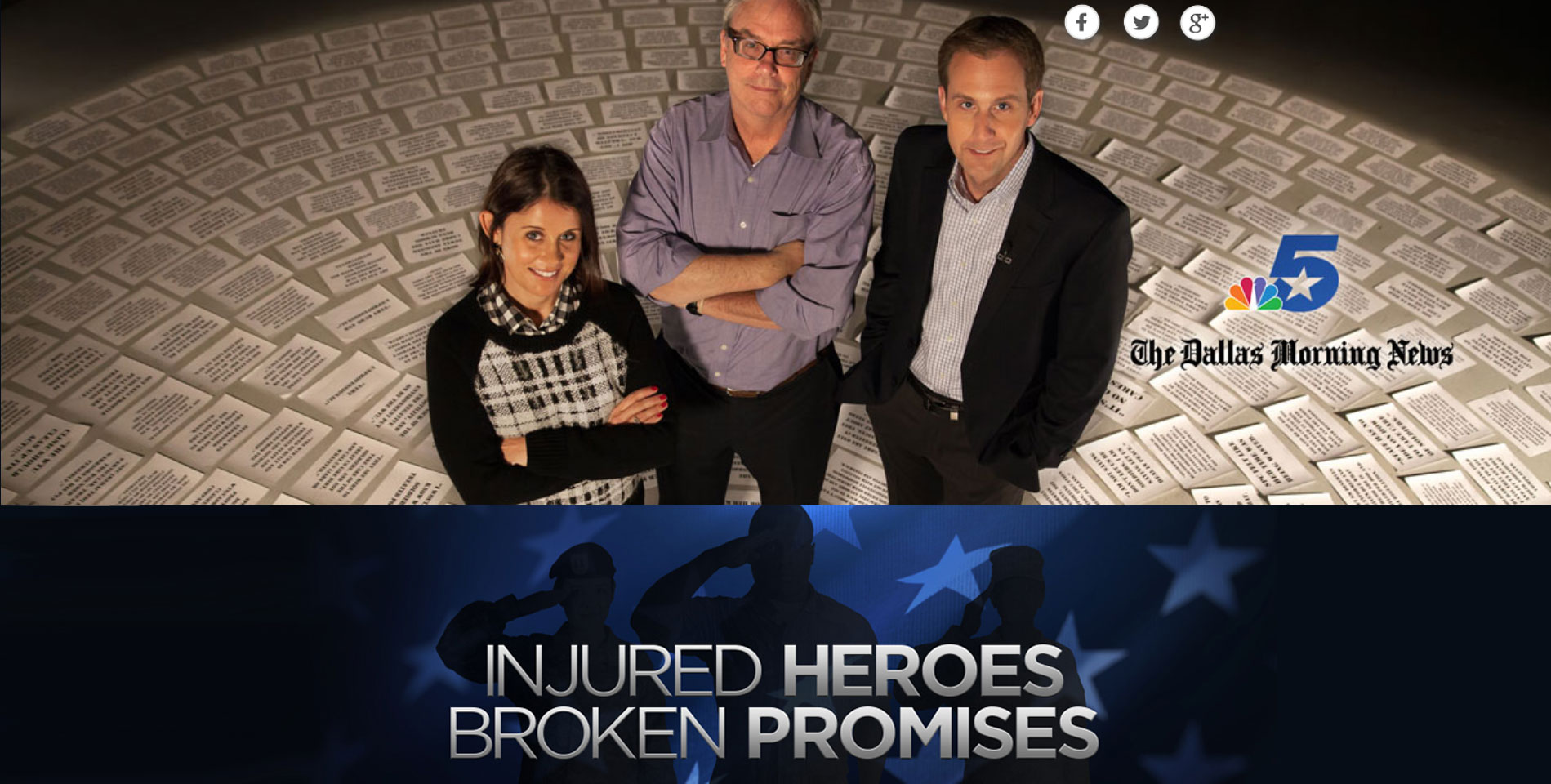 Learn more about the background of this story here.
So far, the Army has said mistreatment of injured soldiers rarely happens but an advocate who works with recovering warriors at Fort Hood disputes that saying mistreatment is widespread and continues still.
Testifying in front of a congressional subcommittee Feb. 3, Army Col. Chris Toner said the problems NBC 5 reported happened in the past.
Local
The latest news from around North Texas.
"It's important to note the information provided to the reporter was from the 2009-2013 time frame and certainly those conditions existed," Toner said at the congressional hearing. Toner told congressmen things have improved since 2013.
"I'm confident that the program and policies and procedures that are in place now have the program going in the right direction," said Toner.
Chuck Luther is a former soldier who runs a nonprofit that advocates for Fort Hood soldiers, helping them solve problems.
Luther said soldiers suffering from post-traumatic stress continue to encounter harsh treatment from leaders of Fort Hood's WTU.
"I mean, I've witnessed it personally, senior level people talking to these soldiers like they're common trash," said Luther. "Calling them dirt bags, telling them that they're lying. 'Oh you have PTSD, you're just weak, you need to quit trying to get a paycheck,' things like that."
Luther said he still hears from soldiers prescribed sleep medications who said they're ordered to work overnight shifts or forced to drive while taking medications that make them drowsy.
One soldier currently at the WTU at Fort Hood spoke to NBC 5 Investigates anonymously out of fear of retaliation. That soldier also described an environment where unit leaders belittled injured soldiers and worked them beyond their physical limitations.
Army records obtained by NBC 5 Investigates contain complaints made as recently as early 2014, including about a dozen claims of harassment, disrespect and lack of care at WTUs at Fort Hood, Fort Bliss and Fort Sam Houston. NBC 5 Investigates is still waiting for the Army to release more recent records, and the records provided thus far only cover complaints made to the Army ombudsman; one of many places soldiers can file a complaint.
Luther believes Army leaders in Washington don't have a complete picture of what's happening because many soldiers are afraid to complain and simply give up.
"If the people that are supposed to help me get better and go home are not going to help me … so what do I have? They're done," said Luther.
NBC 5 Investigates has learned the Army is now conducting what's called a 15-6 investigation inside the Fort Hood WTU — a type of investigation designed to give commanders recommendations for improvement.
"If there's a 15-6 that's been launched, that means there's a significant enough problem that the Army does not know the answer to — at least that's the thought," said Colby Vokey, a former Marine Corps attorney who now practices military law in Dallas.
But Vokey points out a 15-6 investigation is still the Army investigating itself.
"Often times the investigating officers, the investigations you get are not the most thorough. Not, they're not the most impartial investigations you'll get and they leave a lot to be desired," said Vokey.
[[ 283743141,C]]
Army officials would not provide any details about the 15-6 saying, "We do not comment on pending investigations so as not to prejudice the integrity of the investigation."
Meanwhile the Chairman off the House Armed Services Committee said his committee staff continues to conduct their own inspections of WTU's.
Rep. Mac Thornberry (R-Texas), said in recent visits things are better than they were but aren't good enough.
"There's always cause for concern" when there are differences between what Army officials tell Congress and the views of soldiers in the field, Thornberry said. "It's important for us in Congress not to just accept what the army or any other service tells us on its face," he said.
Thornberry promised more congressional oversight of the program for treating wounded and ill soldiers, including sending committee staff to Army bases to talk to soldiers in the WTUs.
"And we will continue to provide that sort of oversight, getting some of the soldiers in a room without their commanders, asking them face-to-face about the treatment, about how it either met or failed to meet their expectations."
Over the past week, NBC 5 has asked the Army to respond to a series of questions for this story. However an Army spokesman said the Army's responses are, "still being staffed and vetted across five commands", and it would take more time to respond.
Since September 2014, NBC 5 Investigates has been asking to interview Army Surgeon General Lt. Gen. Patricia Horoho, who's ultimately responsible for overseeing the WTU's, but those requests have so far been declined.
Last week Horoho told a group of reporters at the Pentagon that mistreatment is not widespread and that the Army had dealt with about two dozen cases. Her office has not yet responded to questions from NBC 5 and The Dallas Morning News asking for clarification on those comments.