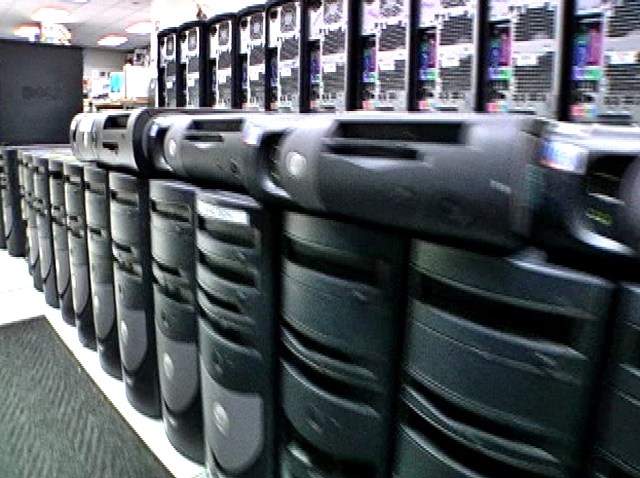 Two North Texas high school hockey players are waiting to hear if they will be disciplined for their roles in a fight that marred the outcome of a championship game.
Braxton Mills struck Jeff SoRelle with a blindsided blow in a brawl in the Amateur Hockey Silver Division championship between Keller Hockey Varsity and Arlington Martin Warrior Varsity.
"I feel like I let a lot of people down, and I'm sorry for it," said Mills, after he testified before the Texas Amateur Hockey Association discipline board. "I haven't even enjoyed that win yet, and I'm just looking to get through this looking to learn from it a lot."
Local
The latest news from around North Texas.
The fight erupted near the end of the game, which was played a couple of weeks ago at the Dr Pepper Star Center in Farmers Branch.
Investigators said SoRelle left his team's bench -- a violation -- to engage in the fight, going after Mills' brother.
Braxton Mills had been penalized prior to the melee and was escorted off the ice. But he left the stands and delivered a blow that left SoRelle with a broken jaw and a concussion.
"Our player left the bench, and their player left the stands," said Louis Greco, SoRelle's coach. "He was asked to leave. He wasn't ejected from the game, but he was asked to leave because [of] his conduct prior to the penalty he received."
Greco said SoRelle did not injure anyone. He said the player is still suffering the effects of the hit.
SoRelle did not speak publicly before or after the hearing.
The TAHA board said it will take a few days to decide punishment. It said both players could possibly face discipline because they re-entered the ice and then fought, both of which are illegal.
"This is a pretty significant, severe case, so there is going to be some sort of penalty that they're going to face," said Keith Andresen, director of hockey programs for the Dallas Stars.
Any punishment would fall under the guidelines of USA Hockey. Even though both boys are seniors, any suspensions or sanctions will follow them to the next level of competition if they play amateur hockey in the future.
The teams are not sanctioned by the Arlington or Keller school districts or the University Interscholastic League.
The brawl drew worldwide attention after it was posted to YouTube. The video has since been pulled from the video-sharing site.
"As far as Jeff -- I'm really sorry for what I did to him," Mills said. "He didn't deserve that, and I wish him the best recovery as soon as possible."
---
Previous Coverage: