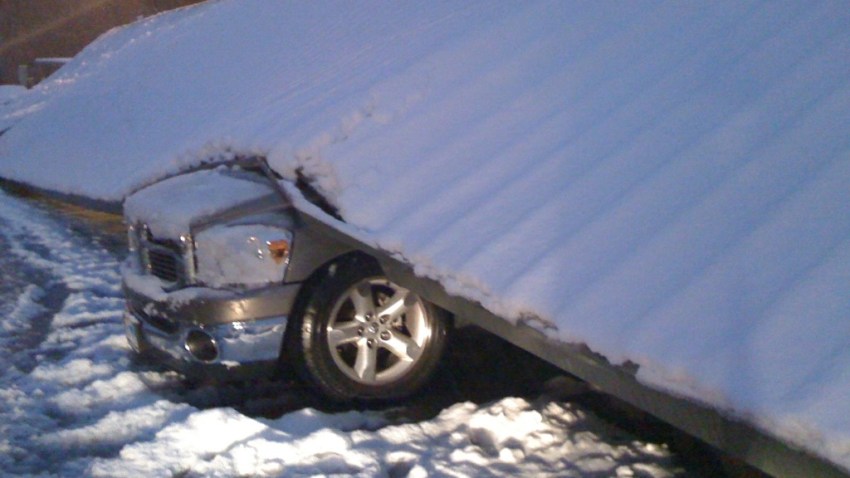 Snow wasn't the only thing falling, metal carports also collapsed under the weight of the heavy snowfall.
Reports of carport collapses came in from apartment complexes in Lewisville, Colleyville, Arlington, Fort Worth and Irving.
At the Trinity Apartments in Irving, at least six carports collapsed, crushing a few cars. Some residents saw what happened and quickly moved their cars.
Local
The latest news from around North Texas.
"I was driving out earlier and I seen the things falling, so, I knew not to park my car under there," said resident Jamar Pinchback.
"I was kind of surprised I couldn't park in my parking spot," said Rayvos Ford. "They should build better carports around here so that they can withstand the weight of the snow."
Apartment managers put up caution tape to keep residents from parking under the standing ports. Residents were forced to park in uncovered spots and in the street.
A new record of 11.2 inches was set Thursday night at Dallas-Fort Worth International Airport. The previous record was 7.8 inches on Jan. 15, 1964, and Jan. 14, 1917.
The total for this winter is at 14.4 inches, the third highest recorded in North Texas history.