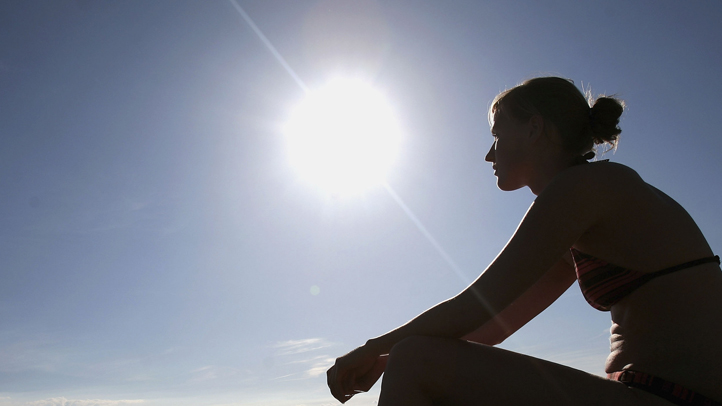 The National Weather Service opted to drop the Heat Advisory for Monday, but the temperatures will still be in the triple digits. An Air Quality Alert is in place.
Temperatures are expected to cool by mid-week, but don't get your hopes up. Even with the cooling, the forecasted highs are still above the 98.8 average. And by Friday, the highs are expected to once again reach the triple digits.
Sunday was the 16th day in a row at or above 100.
Local
The latest news from around North Texas.
On Friday the NWS said Friday was the hottest day of the year, but on Saturday determined the high of 107 recorded at Dallas/Fort Worth International Airport was incorrect and that the temperature gauge had interference The actual temperature at 5:15 p.m. on Friday was 105 degrees and did not tie the record for the day.
NBC 5 meteorologist Samantha Davies said the average high temperature since June 1 has been 98.8 degrees, making this the second-hottest summer on record in North Texas, trailing only the infamously hot summer of 1980.
"We will stay hot for the next several days," she said. "By the weekend, we may begin to see a few afternoon/evening thunderstorms in our area. But these will be hit-and-miss showers, and most of us will remain rain-free. [There will be] no break in the heat anytime soon."
NBC 5 meteorologists Samantha Davies and Grant Johnston contributed to this report.