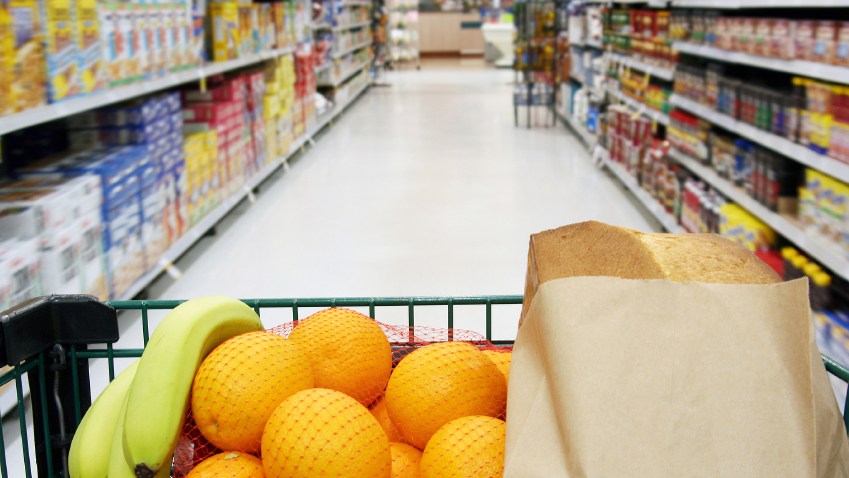 A grocery chain that is wildly popular in other parts of the state is inching closer to Fort Worth.
More than 300 workers in Burleson are scrambling to get the newest H-E-B grocery store in Texas finished before Friday's grand opening. The location will be the closest H-E-B to Fort Worth.
"The company is jazzed," store manager Eli Daniel said. "We've been talking about coming to Burleson for several years now and just to see it finally coming around in just a matter of a few days, the company is very, very excited."
Local
The latest news from around North Texas.
The 88,000-square foot store will be a cross between a Central Market, which is owned by H-E-B, and a more traditional H-E-B store. It will eventually employ 360 people.
Loyal customers in Burleson won't have to make the 15-mile drive to Cleburne, where an H-E-B store opened in the late '80s.
"I'm excited," Susan Maldonado said. "I'm tired of having to drive to Cleburne to go to H-E-B. They have the best fresh fruit and vegetables and the meat market, and I'm excited."
"I know that they're going to have good stuff in here, and they've got it all," Pat Brown said. "I'm excited about H-E-B coming in here. I love it."
The city worked hard to get the store after H-E-B bought the site five years ago, throwing in a partial rebate of the sales tax to sweeten the pot.
"They like young families, growing communities, and this town is full of young families," said Bradley Ford, the city's director of economic development. "It's a great deal for the city. It goes beyond the 300-plus new jobs they'll bring in or the $5 million in new payroll they bring to the city. It brings a great corporate partner to the city."
Some are already speculating that the Burleson location won't be the last H-E-B in North Texas.
"I expect we're their entry into the DFW market," Ford said. "I think this is a good entry point from a distribution standpoint. They have a center, a distribution center, in Temple so it's an easy way to service a store in the south end of the Metroplex. Yeah, i do expect they'll build more stores."
But H-E-B, which already has older stores in Cleburne, Waxahachie and Corsicana, said shoppers shouldn't hold their breath.
"We do have in the Metroplex already," Daniel said. "We have Central Markets, and right now that's really our growth strategy for this area, is really growing our Central Market stores. But for me and out team, we're really 100 percent focused on Burleson."
The San Antonio-based company has four Central Market stores in the area -- in Dallas, Fort Worth, Plano and Southlake.