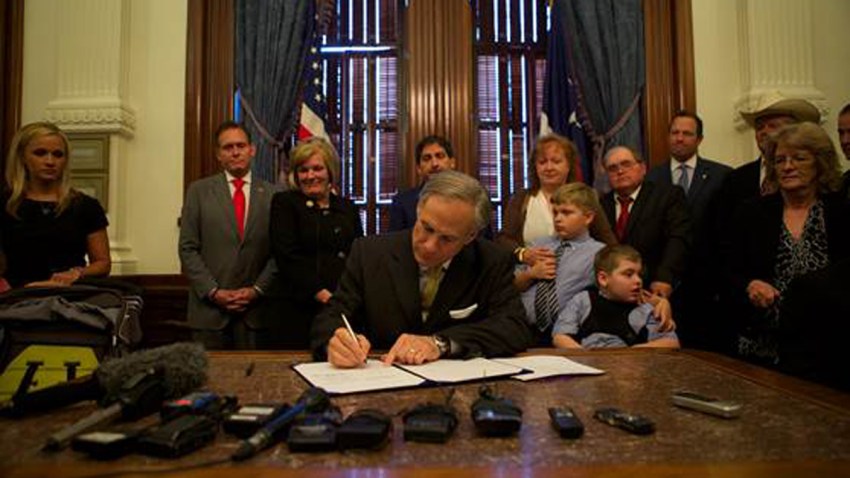 Texas Gov. Greg Abbott made a trip to North Texas on Tuesday to sign a bill that will help to invest more on roads.
One of Abbott's emergency items this legislative session was transportation, and he signed the bill on the heliport at the Dallas Convention Center, which overlooks construction for new roadways in Dallas.
Abbott also voiced his support for a resolution that will appear on ballots in November. The resolution calls for part of the sales tax and motor vehicle tax to go straight to the state highway fund.
Local
The latest news from around North Texas.
And the governor has signed a bill dedicating part of U.S. Highway 287 in Midlothian as the Chris Kyle Memorial Highway. Abbott said it's a way for Texas leaders to lift up in respect and gratitude those who have served and sacrificed for freedom in Texas and across the nation.
Kyle, considered the most successful sniper in U.S. military history, and Chad Littlefield were shot and killed in a 2013 attack on a shooting range.
"We want to ensure that generations from now, people in the state of Texas will drive down Chris Kyle Memorial Highway and remember the role he played in making Texas such a great place," said Abbott.
In the 84th Legislative Session, which ended Monday, lawmakers approved 4,340 resolutions and 1,323 bills. That's the fewest since former President George W. Bush was governor of Texas in his first session in 1995.
NBC 5 asked Abbott about that tally.
"I applaud the members because the members realize that the quality of government is not identified by the number of bills they offer up or that they try to pass. The quality of government is responding to the needs of our fellow Texans," said Abbott.