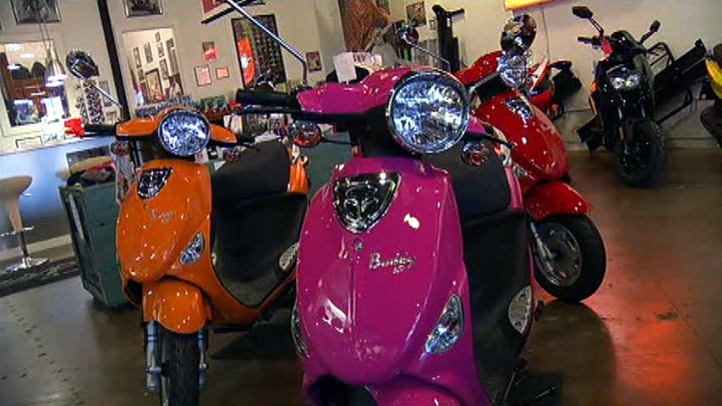 When gas prices soar, scooter sales take off.
Employees at Vespa Dallas on Greenville Avenue don't even have to look at the gas station across the street to know when gas prices have gone up again.
"Our floor traffic picks up, our phone starts ringing a little bit more, we get the typical question and that is: 'What kind of gas mileage do you get?'" owner Randy Campbell said.
Local
The latest news from around North Texas.
That's anywhere from 70 to 140 miles a gallon, with the scooters starting at $1,999.
Vespa Dallas has already sold 11 in the last three days, with deposits for three more.
"Typically, this time of the year, we'll sell about maybe six bikes a week," Campbell said. "We are definitely seeing an increase in business because of the gas prices."
Now they're selling to more long-distance commuters.
"Maybe coming in from Plano or Allen or Frisco or a little bit longer commute, so they're looking for save money on gasoline as well," Campbell said.
And with gas prices rising almost daily, Campbell doesn't expect sales to level off anytime soon.
"We'll really see the panic buying when it gets to $4 a gallon," he said.