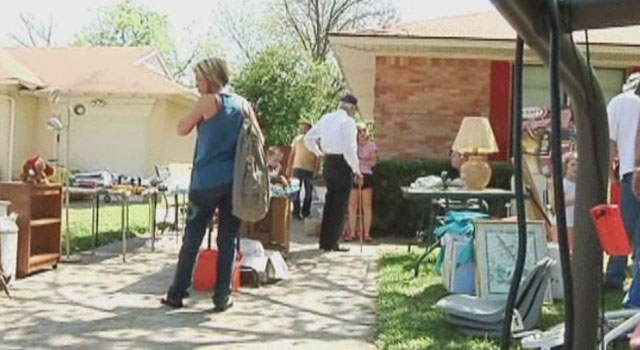 I spent a goodly portion of the weekend driving aimlessly throughout my neighborhood aiming to find a lawnmower at a garage sale. No luck.
Local
The latest news from around North Texas.
Finding a particular second-hand item should be a lot easier this weekend in Fort Worth, fat lot of good that'll do me.
Anyway, the Salvation Army plans one of the biggest garage sales to hit the area since the Great Junk Offer of '97. The organization will run what it calls the Massive Garage Sale from 9 a.m.-5 p.m., March 25 and 26, at 229 E. Felix St.
The sale covers 50,000 square feet, according to an e-mail message, and interesting that Jerry Jones has a garage in Fort Worth. It must be one of the schmanciest garage sales going because they're charging admission — $1 for everyone older than 14. The event also includes sodas and baked goods for sale.
Shoppers should be able to find your typical garage sale wares — furniture, tools, garden and lawn equipment, clothes someone else wore before you, artwork, kitchenware, books, movies, music, and … wait a minute, isn't shopping at a regular Salvation Army store pretty much like perusing a garage sale?
---
Bruce Felps owns and operates East Dallas Times, an online community news outlet serving the White Rock Lake area. He really needs a lawnmower … before code compliance spots his yard.
Copyright FREEL - NBC Local Media