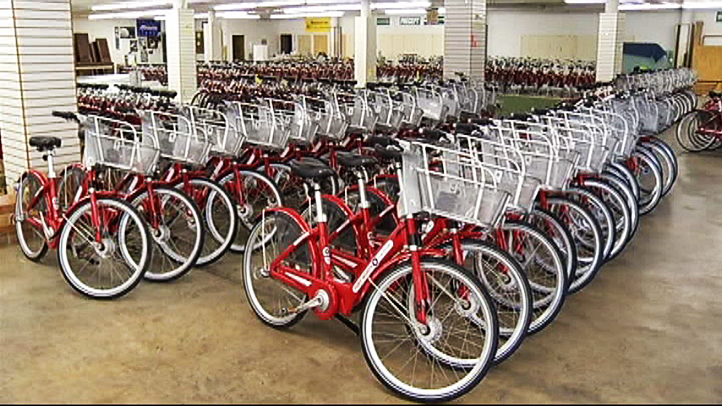 Fort Worth's bike-sharing program is expanding thanks to a grant.
The $554,610 grant from the Texas Department of Transportation will go toward 10 new stations and 100 bicycles.
"The additional stations purchased with this grant will go a long way to increase first and last mile connections to existing bus, rail, and bike share options, and we are excited to have a hand in making that happen," Tony Johnson, Fort Worth Transportation Authority executive vice president and COO, said in a press release.
Local
The latest news from around North Texas.
Fort Worth B-Cycle, which launched in April with 300 bikes, currently has 30 stations. (See maps of the current stations here.)
The locations of the 10 new stations have not yet been determined, according to the T. The stations, which will be installed as early as February 2014, will fill in gaps of the current service area.
"Bike-sharing nationwide is growing at an exceptionally quick pace, and we are thrilled that Fort Worth is a part of that movement," Kristen Camareno, Fort Worth Bike Sharing executive director, said in a release. "With each new station, we are able to add a new, useful connection and hopefully make it a viable transportation alternative for a larger audience."
The program was already scheduled to expand by another four in September. Those stations will be funded by the remaining money from the federal grant that launched Fort Worth B-Cycle.
The four new stations will be:
Museum Place at West Seventh and Barden streets
Burnett Park at West Seventh and Burnett streets
Main & Weatherford at East Weatherford and Main streets
Berry & University at West Berry Street and Cockrell Avenue
Fort Worth Bike Sharing, a nonprofit, operates Fort Worth B-Cycle. The program began with a $1 million Federal Transit Administration grant.
More: Fort Worth Bike Sharing