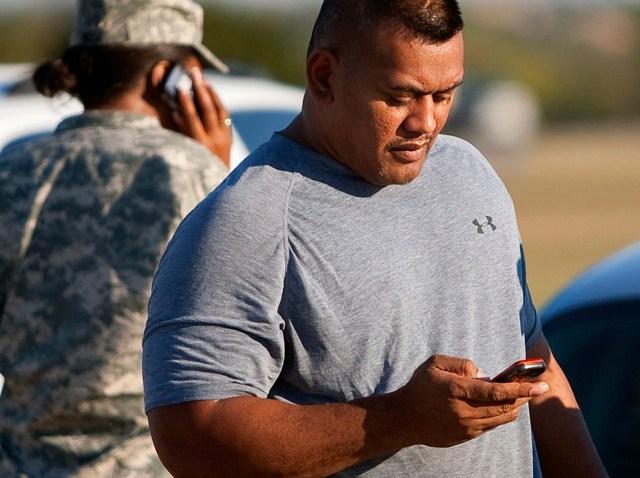 Bridget Donovan told her friends and family that she's safe -- but she said she was worried about her husband. Jerry Phillips described ambulances and helicopters whizzing by while he was under lock-down. A girl identified simply as babygirlindallas was waiting for text messages from friends to confirm that they were safe.
As a shooting rampage unfolded on Fort Hood Army Post in Killeen on Thursday, killing 13 people and wounding 30 others, Twitter quickly became a valuable -- if impossible to authenticate -- form of information and communication. While the accuracy and authenticity of tweets can't be verified in real time, the tweets still provided some people comfort for people desperately seeking it.
"I'm safe, but scared. I have my husband and many friends on post. I'm worried," read the account linked to Donovan, irish_beauty83.
Local
The latest news from around North Texas.
"Like a ghost town back by the motor pools. They came and locked all the gates. No cars driving around, very quite," read the account linked to Phillips, jlpfu2.
From babygirlndallas, relaying information from text messages on the base: "I got 3 friends accountable for still can't get a hold of the last 2, I'm praying in walmart."
From MoNiCaFRoMTX254: "God was really watching over me today... he always is. This is so, so sad."
Both Donovan and Phillips Tweeted that they could not get cell phone service. Twitter apparently worked during the crisis, though.
The 140-character-at-a-time messaging service has proven to be a valuable form of communication during breaking news events. After the Iranian elections in June, protesters in Iran used the service to communicate, organize and get information out of the country.
Soon after the Fort Hood shootings, the Austin American-Statesman set up a Twitter account dedicated solely to the shooting, @FtHoodShootings. Within hours, the paper had sent 50 tweets on the new account and had more than 2,400 followers.
The US Army released some official information on its Twitter page -- including this message:
"Thanks to all those sending thoughts and prayers to those killed and injured and their families at Fort Hood, Texas."