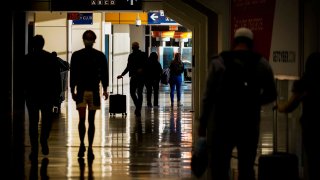 The FAA announced the first of $3 billion in federal infrastructure grants aimed at the nation's airports, including more than $80 million for North Texas, but airports are unsure yet how they plan to spend the money.
The money is the first of $15 billion from the $1 trillion Bipartisan Infrastructure Bill that Congress passed last month, with the biggest chunk by far, $63.8 million, going to DFW International Airport. Dallas Love Field is also getting $16.4 million.
But airports didn't specifically request the money, and it's unclear for now how the $3 billion will be spent across the country. North Texas Airports got about $85 million in total out of $241 million for Texas airports.