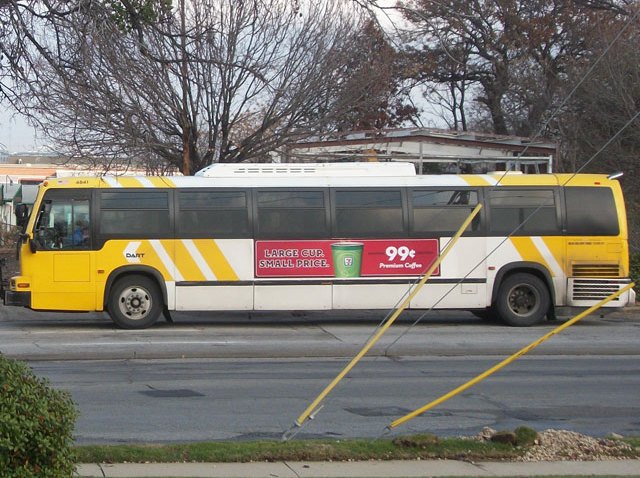 Dallas Area Rapid Transit, in an effort to clear the air, is spending $217 million on up to 452 buses powered by compressed natural gas.
DART's order for new buses will be the nation's largest and will be the first big purchase to include electric air conditioning, The Dallas Morning News reported in its Wednesday editions.
A DART board committee voted unanimously Tuesday for the fleet purchase, with service expected to begin in 2013.
Local
The latest news from around North Texas.
DART will build CNG fueling stations, with the federal government helping cover the cost. Current buses run on diesel fuel.
"This is one of those game-changing decisions that affects all of North Texas," said William Velasco, DART board chairman. "Cleaner air is better air and this helps clean the pollutants out of the North Texas region."
The declining price of natural gas was another reason for DART's endorsement of CNG buses.
DART executives and outside experts initially maintained that newer, cleaner diesel engines now on the market cause no more pollution than CNG-operated vehicles. Those diesel-powered buses would have cost less to buy and would not have required DART to build natural-gas fueling stations.
"Emissions from both engines were virtually the same," DART president Gary Thomas said after the vote. "We came to the board I guess almost two years ago now with a procurement (for diesel buses) in place. At that point, diesel prices were relatively low and the natural gas prices were relatively high."
Board members previously instructed the DART staff to make do with its existing buses for another year to give the agency more time to explore a switch away from diesel.
Dallas Mayor Tom Leppert has said that even if the environmental impacts were about the same, the "greener" reputation of natural gas made CNG buses a better choice.
"It is not just about branding the city as a green city," said Leppert chief of staff Chris Heinbaugh. "He (mayor) cares very much about easing this country off of oil, and not just from an environmental aspect. He looks at it from a national security standpoint, too, and that is why he feels so passionately about this and why he worked so hard to get DART to consider buying the CNG buses."
DART supplies transportation for Dallas and a dozen surrounding cities in a 700-square-mile service area. The operations include the state's largest municipal rail system.
Copyright AP - Associated Press