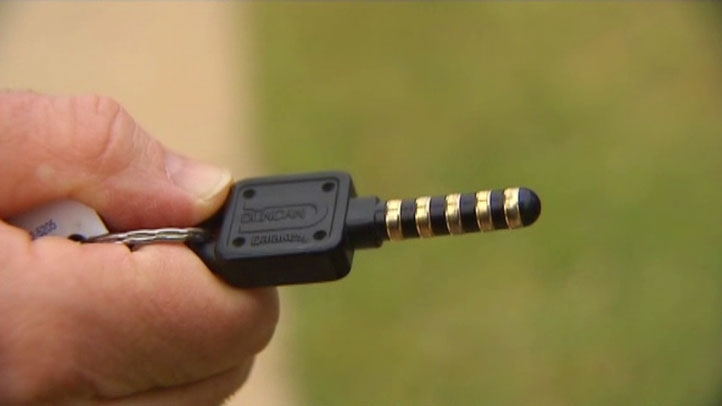 Dallas is testing 100 solar-powered parking meters that accept credit cards but not cash keys, a little-known payment option.
For many years, the city has sold meter cash keys, but the new solar meters do not accept them.
A parking management contractor provided the meters at no cost to the city for a trial program, according to city officials.
Local
The latest news from around North Texas.
A row of them stands in one area of a City Hall parking lot. Visitor Joel Hedge said swiping a credit card through the parking meter is a welcome alternative to digging for change.
"It's just a good thing to have an option to do that," he said.
Meter cash keys can be charged up like debit cards and recharged when they expire.
But the city makes little effort to publicize cash keys. They received a brief mention buried in a police department Web page.
Donzell Jepson, the Dallas official now in charge of parking services, said more drivers favor credit card payments. Only about 100 meter cash keys are currently in use.
City Hall visitors Olynthus Davis and his girlfriend, Michelle Torres, said they had never heard about cash keys before.
"I wish I had one," Davis said. "I think it's a whole lot better than looking, searching for money or pulling your credit card out."
Torres also agreed a cash key would be a better option because not everyone has a credit card.
After a reorganization of city departments, renewing a cash key at City Hall recently was a challenge.
A City Hall clerk last week said the task had moved to 3131 Dawson St. near Deep Ellum. But a clerk at that office said City Hall had mistakenly sent many people to that office.
The keys are offered at 320 E. Jefferson Blvd. -- in Oak Cliff, across town from Deep Ellum.
"We have notified the city people of the correct locations," Jepson said.
Dallas has 4,238 meters, according to a statement provided by city spokesman Frank Librio.
The statement said the list price of each new solar-powered, credit card meter is $530.
"The biggest benefit is better customer service," Librio's statement said.
No final decisions have been made about whether the city would replace all of its parking meters. But doing the math, replacing the remaining 4,138 at list price could cost taxpayers nearly $2.2 million.