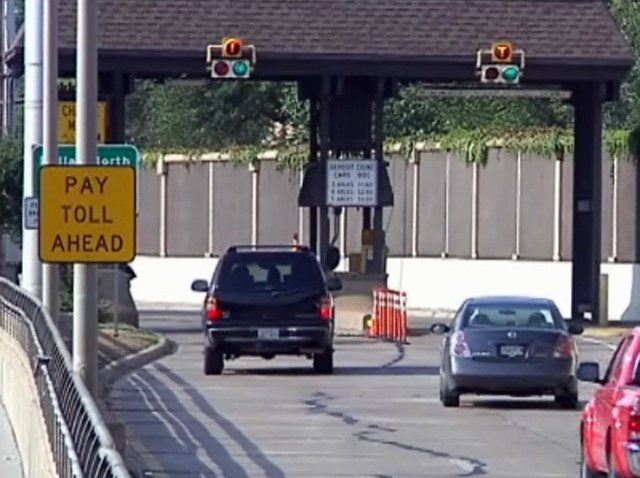 The median wall on the Dallas North Tollway is unsafe, according to a lawsuit filed by survivors of a man killed in a freak accident two years ago.
It happened as Irving civic activist Anthony Bond was driving his brother William Bond home from cancer treatments on December 20, 2007. Another driver, traveling in the opposite direction on the tollway near Walnut Hill, hit the median wall, sending chunks of concrete flying through the air.
Bond's brother was killed instantly while sitting in the passenger seat of their traveling car.
Local
The latest news from around North Texas.
"The median has to perform in a way so that it doesn't enhance the injuries, which is unfortunately, exactly what it did in this case," said Linda Turley, the Bond family's attorney. "These large chunks of concrete became projectiles, lethal weapons."
The North Dallas Tollway was constructed in the 1960s and Turley said the median wall has never been replaced.
The family's lawsuit claims the North Texas Tollway Authority and its contractors are negligent for maintaining a wall below current standards.
"The Tollway Authority should have known it was unsafe. Certainly now they know it's unsafe and it's still not fixed," Turley said. "Patching it is not the answer."
NTTA spokesperson Susan Slupecki issued the following statement:

"We cannot comment on pending litigation; however, the NTTA would like to extend its sincere sympathies to the family involved in this accident. Safety of our customers is, and will continue to be, a top priority."

Also named as a defendant in the civil lawsuit is the driver who hit the median, Chris Spicer, of Allen. State troopers filed negligent homicide charges against Allen after the accident, but the criminal charges were dropped in March.

Spicer could not be reached for comment on Tuesday.