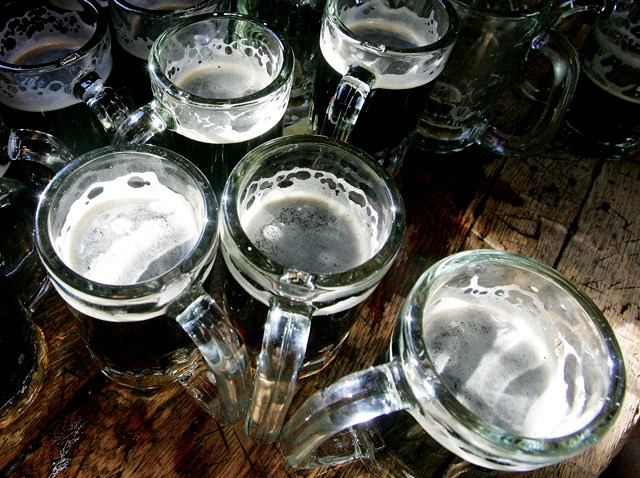 Dallas could soon be home to a new microbrewery -- if Big D voters pass a measure to turn the entire city wet.
The owner of Eno's Pizza in the Bishop Arts section of Dallas is frothing to build the brewery.
"Dallas is not on the map when it comes to beer and breweries," Matt Spillers said. "Our goal is to bring that to the city."
Local
The latest news from around North Texas.
The city currently is a patchwork of wet and dry areas that date back to the 1800s.
Most great American cities have a local brew they can call their own. New York, Boston, Chicago, Austin and Fort Worth all have microbrews locals can call their own.
Dallas is the only large city to lack a local brewery.
"I think it would be great for the community, another landmark that people could look to for Oak Cliff," said beer connoisseur Josh Turcotte.
If the Dallas' dry areas are eliminated, the only other obstacle Spillers faces would be zoning. But he said is confident he can find a location in North Oak Cliff that would accommodate a brewery.
Bar hoppers such as Shane Smith love the idea.
"I liken it to the Boston Brewery," he said. "The people get behind it, and a quality of product comes out of it."
One group has sued to stop the election, and a coalition of pastors opposes washing away Dallas' dry areas because of crime concerns.