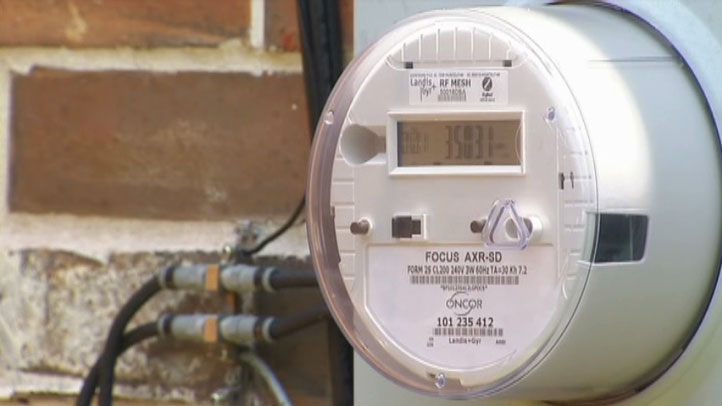 Some North Texans are facing devastating sticker shock this summer as variable-rate electric plans skyrocket.
Some homeowners say the variable rates are like filling up your car only to find out that the price per gallon has jumped -- and you have no choice but to pay.
Electric companies have every legal right to adjust the rates, but it also seems they'll negotiate if you speak out. One customer's rate was retroactively adjusted by more than $400 after NBC 5 investigated his bill.
Local
The latest news from around North Texas.
Electric bills can look like a maze of line items with all sorts of bar graphs and fees. And many of those with variable-rate plans don't look closely at the amount per kilowatt hour until it stings.
"It was shocking," homeowner Ryan Walton said of his variable-rate bill from Dynowatt to cool his family of five in Arlington.
What started at a rate of about 7 cents per kilowatt hour rose in July to an energy charge of 10 cents per kilowatt hour -- and a bill of $729.91. In August, his kilowatt-per-hour rate nearly doubled to 18 cents, giving him a whopping bill of $1,111.14.
"I feel like any time your bill goes up 72 percent in one month, something is going on, and somebody's not playing fair," Walton said.
He knew June and July were record-setting months in Texas for heat.
He made a concerted effort to save energy, including turning off lights and closing blinds to keep morning sun from coming in. Even though his kilowatt use went down, his Dynowatt bill still went up.
"Because they couldn't answer the question where the ceiling was, I'm scared to death I'm going to get one next month that's going to be 24 cents a kilowatt [hour]," Walton said. "I don't know where it ends."
"The first two weeks of August, Texas saw a 30-year weather event which drove the day ahead and same-day markets dramatically," Dynowatt spokesman Larry Friedeman said.
Friedeman said day-ahead rates for Texas electricity jumped to $400 to $600 in the first two weeks of August, 10 times the rate for a normal summer.
Customers' rates are driven by the market price.
Because of the volatility, "Dynowatt is not offering variable rate products to new customers," Friedeman said.
After NBC 5 began investigating Walton's bill, Dynowatt representatives called the homeowner and offered him a retroactive rate that ultimately took $426 off his $1,100 bill. They told him to write a check for $600 and change.
Variable rates from other companies are also hitting people who can't afford the hikes.
Jan McMullen, of Energy Assistance in Fort Worth, has been taking calls from low-income residents in the city at a record clip.
"They're very emotional because they're on a strict budget," McMullen said. "They don't understand."
"There's a lot of awareness that's missing with variable rates, how they change and how often they can change and with no warning," said Amanda Ray, of TXU Energy.
TXU, the state's largest electric supplier, said it has done away with variable-rate plans because it feels the plans are deceptive to customers.
The company has monitored the competition's variable rates since the beginning of the year.
"What we've noticed is, it's gotten really extreme given the really extreme heat," Ray said.
Walton, who has now locked in a fixed rate, says customers should beware of variable rates.
"Watching your bills not enough," he said. "You probably need to be on your utility bill's website and look at the fine print."
Dynowatt said variable rates can be beneficial when rates are low and helps customers who don't want to lock in a yearlong contract. The company said it sent out emails and letters and had information on bills about rate increases.
But Walton said he never got anything from Dynowatt.
Customers can look at their electricity facts label or EFL. The paper comes with the first bill and states the rate the customer signed up for. If a customer can't find it, he or she can request another.
Powertochoose.org has rate information for every electricity plan offered in Texas.