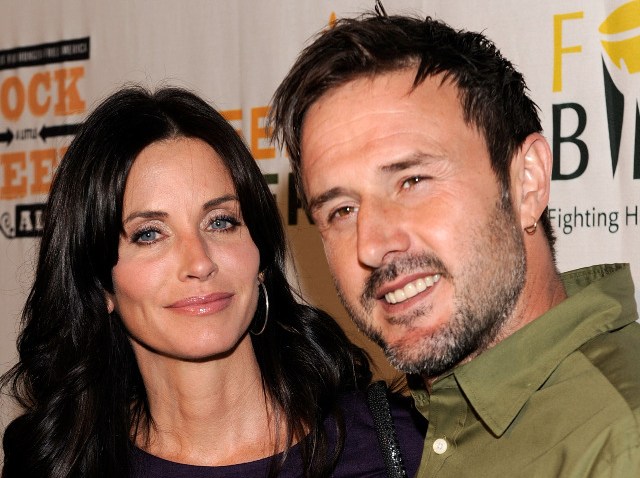 In spite of his big mouth and wandering eye, David Arquette may still have a shot at remaining Courteney Cox's husband.
The pair have separated, and Arquette recently gave a TMI interview to Howard Stern in which he discussed their sex life in cringeworthy detail and admitted sleeping with another woman since the split. But in an interview with TV Week, Cox said Arqueete is a "kook," and didn't close the door on a reconciliation.
"I don't know what will happen, but this is not like we're getting divorced," Cox said. "This is a separation and I think that takes a lot of courage . . . Whatever is supposed to happen will be the best thing for us."
Local
The latest news from around North Texas.
On the Stern interview, Cox, 46, said, "[David] is a kook. It's not shocking and Howard Stern, he loves him and I'm a fan of Howard Stern . . . David is an entertainer and I'm sure the people who listen to the radio are entertained by his stories."
But she did not like the implication that their troubles gave Arquette license to go elsewhere for affection.
"I always thought of myself as the greatest wife because I'll do whatever I want to do and I don't mean open marriage, that's not what we had," she said.
Still, Cox acknowledges that she and her husband of 11 years are no longer on the same page. "Sometimes you just realize 'Wow, we actually have grown apart," she says.
Cox said her old pal and "Friends" co-star Jennifer Aniston has been supportive during her marital troubles.
"We just have fun, we laugh, we're inseparable and it's great," Cox says. "It's funny, a lot of really close friends are kind of going through this right now or like Jennifer [who] has gone through it. I don't know what's going on in the planets or what, but things are being shaken up and I don't know what's going to happen, but, yeah, Jennifer has been amazing for sure."