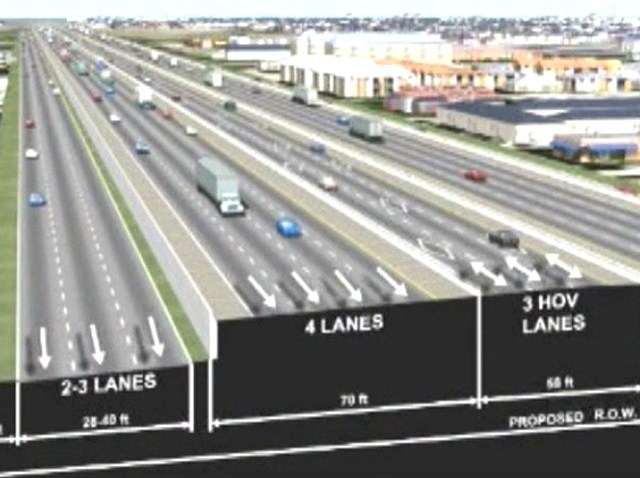 A large freeway project is under way, but the state has not yet lined up money to finish it.
Right-of-way demolition and sound-wall construction has begun in preparation of a major widening of State Highway 183 through Irving.
"The first thing you have to do is get the freeway right-of-way cleared and widened, and once you get that envelope created, then it makes it easier to get that project essentially shovel-ready, and that's what we're working toward," said Doug Janeway, the city's real estate director.
Local
The latest news from around North Texas.
But state officials say there is not enough money for the project's estimated $760 million cost.
Michelle Releford of the Texas Department of Transportation said state highway engineers will be watching the 2011 legislative session to see if lawmakers develop a plan to pay for road building.
It could include a restoration of partnerships with private companies willing to build the road in return for the revenue from managed toll lanes on the highway.
Similar partnership plans have already been approved by the state for Airport Freeway and Loop 820 in Tarrant County and for Interstate 635 in Dallas.
Airport Freeway, which currently has three main lanes and two feed road lanes in each direction will expand to four main lanes, three feeder lanes and two managed toll lanes in each direction.
The sound walls will protect neighboring single-family homes from the wider road.
The state needs an additional 100 feet of land for the path of the new road. About 70 buildings are being demolished to clear the land, and about half are down already.
A huge dirt pile now occupies one cleared lot on the south side of the freeway near Britain Road.
That dirt will be used as fill at other sites where buildings are being demolished and at the on the ongoing Loop 12 construction site nearby.