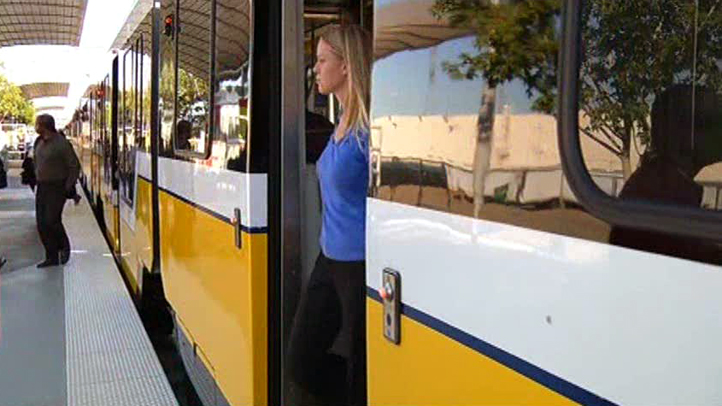 Plenty of Dallas Area Rapid Transit riders are going out of their way to avoid new parking fees at two stations.
The two-year pilot program that launched Monday charges drivers who live outside the agency's service area a $2 per day fee in the park-and-ride lots. It is in place at the North Carrollton/ Frankford Road Station in Carrollton and the Parker Road Station in Plano.
Carmen Moorer, who lives in Lewisville, said she is not happy about the fee.
Local
The latest news from around North Texas.
"I just don't see spending another $40 a month just to park somewhere," she said.
Moorer parked her car at the North Carollton/Frankford Road Station on Monday but said she plans to use another station to avoid the fee.
"I was on the bus with another lady and she say, 'We don't have that at Trinity Mills.' I said, 'I will find out tonight and if it is, then I'm going to ride down to Trinity Mills,'" she said.
The Trinity Mills Station is only a mile away, and parking is still free.
So many people drove the extra mile to avoid the new fee at Frankford Road that their parked cars spilled into another parking lot across the street in front of a nearby business.
"I'm not happy about it, because look at the overflow and everything," one driver said. "I got here this morning, and at 6:35, I had trouble finding a spot. I mean, it's ridiculous."
Out-of-town passengers who normally board the train in Plano also found a way to avoid paying for parking -- by driving two extra miles to Richardson's George Bush Turnpike station, where the much larger parking lot is still free.
DART has said the paid-parking program is fairest way to offset the added costs of expanding parking lots and adding service to meet the increased demand from riders who live outside the agency's service area.
The agency said most of its operating budget comes from a 1-cent sales tax charged to residents of cities in the service area. Fares represent 15 percent of its operating budget, DART said.