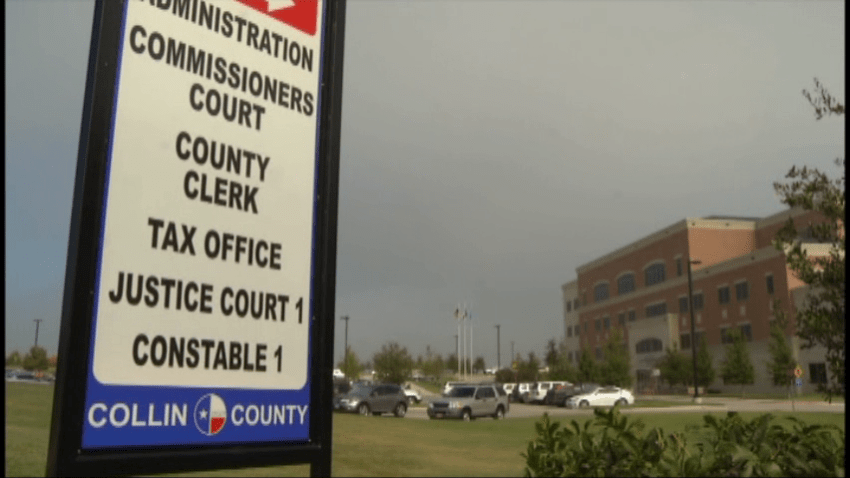 Collin County is proposing a plan to show the world it's open for business. "We welcome your business to come here," said county judge Keith Self.
Judge Self has proposed a tax incentive program to ease the cost of operations. "The point is to create tax base increase and jobs" he said.
While he said the unemployment rate in the county has been fairly consistent in recent months, hovering around 7.5%, vacant store fronts and "for lease" signs are still abound.
Local
The latest news from around North Texas.
"I see a lot of empty spaces now," said Donna Pass of Plano. "I think it's a shame to go up to all these nice shopping centers and see so many empty spots."
Judge Self said his plan is essentially a tax reduction, meant to help cities in Collin County compete with other areas in Texas for businesses.
The proposal is a rebate-based program, where businesses would pay county taxes up front, but if they qualified, would be eligible to see 50% of that money back.
"For every $100,000 in business personal property or real property improvements, you get about $120," said Self.
Businesses would have to invest a minimum of $100,000 in property or improvements and hire five full-time people based in Collin County.
The rebate applies only to county taxes, not those paid to the city or for Collin College.
In the meantime, Plano is considering about restrictions to make the plan work within its boundaries, namely, to limit the incentives to certain areas to prevent an over-flux of retailers.