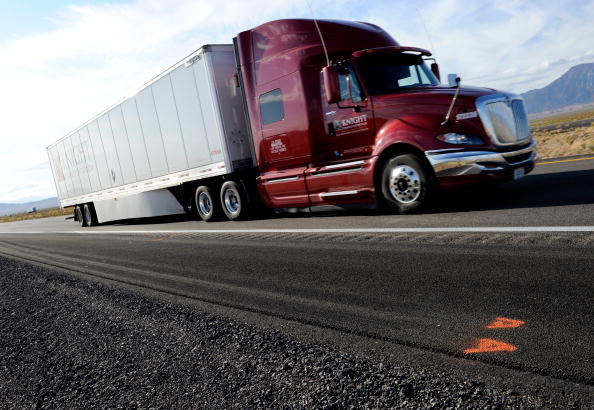 Oklahoma transportation commissioners approved a contract to install a cable barrier along a stretch of Interstate 35 where a deadly crash claimed the lives of four members of a North Texas community college softball team last September.
The Oklahoma Department of Transportation confirms a 7-mile-long cable barrier will be installed along the northbound and southbound lanes of I-35 in the Arbuckle Mountains, from mile marker 44 to just south of Turner Falls.
The driver of a tractor-trailer was northbound on I-35 near Davis, Okla., when his big rig veered across the median and smashed into a bus carrying 15 members of the North Central Texas College women's softball team.
Local
The latest news from around North Texas.
Four players died -- Meagan Richardson, 19, of Wylie, Brooke Deckard, 20, of Scurry, Katelynn Woodlee, 18, of Wyndom, and Jaiden Pelton, 20, of Telephone.
Russell Staley, 53, of Saginaw, faces four counts of manslaughter, he's currently out on bond.
Staley previously told investigators he had been distracted by something in his cabin before the crash, authorities said. Staley's attorney did not return a phone call seeking comment on the charges. Staley is awaiting trial.
Transportation officials told The Daily Oklahoman that prior to the fatal crossover accident, they thought there was enough separation between the northbound and southbound lanes that such an accident was unlikely.
A National Transportation Safety Board preliminary report on the crash released in October said the semi followed a slight curve to the right but "failed to continue with the northbound lanes of I-35 and departed the left lane, entering the 92-foot-wide depressed earthen median."
The report said the rig traveled more than 1,100 feet in the median at a speed of 72-73 mph before entering southbound lanes and colliding with the left side of the bus.
The tractor-trailer continued for nearly 300 feet, traveling though the southbound lanes into a wooded area.
The cable barrier will be installed after Oklahoma Department of Transportation crews finish stabilizing rock formations at the site of a June rock slide in the same area.