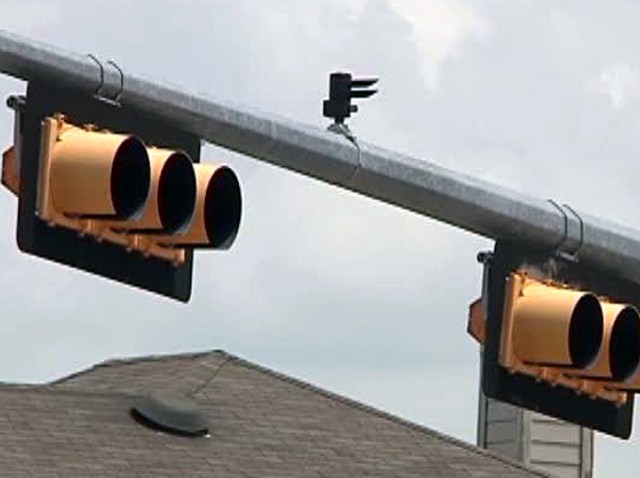 Dallas is investigating a system that will help move emergency vehicles more safely through intersections.
Many other North Texas cities already use Opticom, a traffic signal sensor system that turns lights green as emergency vehicles approach.
"The No. 1 reason was response time," said Mesquite fire Lt. Jeff Miller. "Minutes and seconds mean lives and death, quite frankly."
Local
The latest news from around North Texas.
Mesquite has equipped all of its 109 major intersections with the devices at a cost of $8,000 per intersection. The city spent another $2,000 on each emergency vehicle to add an infrared flashing device that triggers the signal sensor.
"People unfortunately today get distracted by cell phones, talking on them, texting, and you have your windows up, listening to the radio loud," Miller said. "It's really hard to hear the sirens and everything."
But Dallas is much larger than Mesquite, and officials say the cost to equip all of Big D would be prohibitive.
"We have roughly 390 square miles of coverage," said Dallas Fire-Rescue spokesman Jason Evans. "That's an awful lot of traffic signals to accommodate."
But he said the city is considering signal sensors for the busiest downtown Dallas intersections because of a major event next year -- the Super Bowl.
"As an allotment, public safety also received a portion," Evans said. "With that portion, we are now reconsidering using the Opticom system."
Evans said cash-strapped Dallas hopes to obtain grants to install the system.
Miller said Mesquite received federal homeland security grants to pay for its system.
Officials in both cities say emergency drivers must still use caution.
"There are going to be still people that aren't paying attention," Evans said. "We're going to be faced with those issues, regardless of whether you put the system in or not."