A 2-year-old boy that police say was abducted by his father Tuesday night and was the subject of an Amber Alert was found unharmed and returned to his mother Wednesday afternoon. The boy's father, meanwhile, has been taken into police custody on an outstanding warrant.
Officer Chase Guidera, public information officer for Celina police, said Wednesday afternoon that at about 12:45 p.m. 42-year-old Isaac Pugh had been located and apprehended in McKinney without incident. He was with his son, 2-year-old Levy Pugh, who was unharmed.
The boy was returned to his mother while his father, who has an outstanding warrant, was taken into custody.
Guidera released no further details about how they tracked down the child's father.
The child was home with his mother in the 100 block of Hillside Drive Tuesday night when her ex-husband broke into the home and assaulted her shortly before 8:30 p.m.
The woman told police her ex-husband took the child and drove away in a white 2019 Toyota Tacoma pick-up truck.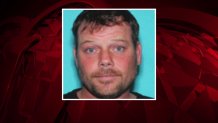 Isaac Pugh was the subject of an active warrant and is suspected of being under the influence of drugs and considered mentally unstable, police said. Officers warned that he was known to have guns and should be considered armed and dangerous.
Local
The latest news from around North Texas.
"It has been brought to our attention from the mother that Isaac has been known to have weapons. And because of his potential mental state, we believe he is a danger to his son," said Guidera.
Police initially said he may be trying to flee to Mexico or at least may be trying to leave the state of Texas. The Amber Alert was extended to the state of Arkansas on Wednesday morning.
Anyone with information that can help police with their search is asked to call 911 or the Celine Police Department at 972-547-5350.
Celina Police said federal and state authorities are assisting in the investigation. NBC 5 will continue to update this article as more information becomes available.