The toddler severely injured when he was attacked by his family's dogs last month will remain in a foster home.
In a custody hearing Friday morning, a judge ordered Child Protective Services to retain temporary custody of 18-month-old Chance Walker Jr. for at least the next 60 days.
The toddler has been in a foster home recovering after he was released from Cook Children's Hospital last week. Chance suffered severe bite injuries to his face and lost a portion of his right ear, court records show he received about 400 stitches.
Chance's parents, Patricia and Chance Walker Sr., were not in the court room on Friday. The couple was arrested Thursday morning on felony charges of injury to a child.
Patricia Walker's mother was in the court room. Dorena Lawson says she had custody of her grandson for nine months when her daughter and son-in-law were going through drug-related problems. The arrest affidavit says Patricia Walker tested positive for methamphetamine a day after the attack. Her husband refused to take a drug test.
Dorena Lawson says she wants custody of her grandson, but is happy that he is recovering in foster care. She says she had told her daughter not to sleep while letting their son play in the house. She says she was upset and terrified when she heard he was attacked by the family's dogs.
"That's a horrible day and we've got to be strong for him and love him and just be with him and let him know that his family cares," Lawson said. "There are people out there who care for him like I do."
Another custody hearing is scheduled to be held in 60 days. Child Protective Services spokesperson Marissa Gonzales says the hope is to find a family member who can take care of Chance, but that the decision is up to the judge.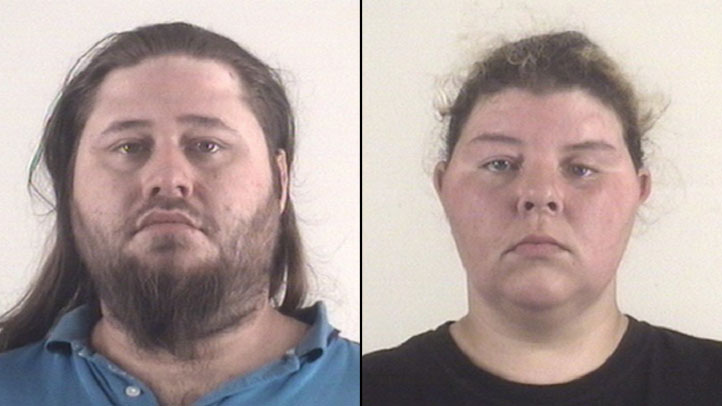 The parent's arrest affidavit shows Tarrant County deputies were called to the home six times because of the dogs.
If convicted on felony charges of injury to a child, the parents could face up to 20 years in prison. Their bond is set at $100,000 each. Online jail records do not show that they have an attorney.
---
Previous Reports:
Published at 11:01 AM CST on Feb 10, 2012 | Updated at 12:43 PM CST on Feb 10, 2012