NBC 5 learned Thursday Zachary Thompson was forced out of his position as director of Dallas County Health and Human Services after being accused of harassment. Thompson's attorney, Anthony Lyons, told NBC 5 his client had no comment on the allegation but was unaware he'd been fired.

Sources familiar with the situation confirmed to NBC 5 that Thompson was ordered out of the building.
The health department said in a tweet that as of Dec. 29 Thompson was no longer with the agency and that an interim director had been appointed. Earlier in the day, the agency told NBC 5 that Thompson was retiring effective Jan. 31.
Late Thursday afternoon, Dallas County Judge Clay Jenkins released a statement saying Thompson gave notice of his retirement in 2017 to be effective Jan. 31, 2018. However, on Jan. 3, he was terminated and an interim director was named.

As of Dec. 29 Zachary Thompson is no longer with Dallas County. The Interim Director is Ganesh Shivaramaiyer. All media inquires will be reffered to Dallas County Judge Clay Jenkins.

— Dallas County HHS (@DCHHS) January 4, 2018
Further details regarding Thompson's termination have not been confirmed and all inquiries are being directed to Jenkins.
Thompson's attorney said in a statement released to NBC 5 late Thursday that his client has not received official notification from the county that he's been fired.
Lyons said Thompson has been off since the end of last year, using earned compensation time, and was not expected to be back with the county before his retirement. He also disputed reporting that Thompson had been escorted from his office.
DCHHS Zachary Thompson Forced Out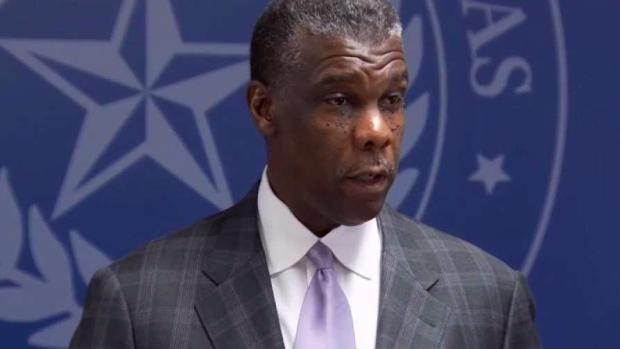 Lyons said he hopes to find out more Friday, but until then he said his client won't comment.
Thompson served as deputy director of DCHHS for eight years before being named director in 2004.
Ganesh Shivaramaiyer has been named interim director. He started with the county auditor's office in 1991 and assumed the role of assistant director of finance, budget and contracts at DCHHS in 2001 before being named interim director.
As director of the Dallas County Health Department, Thompson, along with Jenkins and Dallas Mayor Mike Rawlings, was twice cast into the national spotlight due to health scares in Dallas County.
Together, the trio led the county's fight against West Nile virus in 2012 that sickened hundreds and killed 13 as well as the clampdown of Ebola in 2014 after a Liberian traveler tested positive for the deadly virus while visiting Dallas.
According to his bio with the Dallas County Community College District, Thompson earned an associate degree from El Centro College before transferring to the University of Texas at Arlington where he obtained a bachelor's in social work. He went on to earn a master's from Amber University.
Thompson's bio also said he is an adjunct professor at DCCC's Eastfield College.

The news of Thompson's ouster comes as DCHHS confirmed on Thursday the county's seventh, eighth and ninth flu deaths amid a worsening flu season.

NBC 5's Ken Kalthoff, Cory Smith, Scott Friedman, Diana Zoga and Don Peritz contributed to this report.