A missing 9-year-old Benbrook, Texas, girl abducted by her uncle is safe in Bossier City, Louisiana, Benbrook police say, after her uncle was killed in a struggle with an FBI Task Force officer Tuesday afternoon.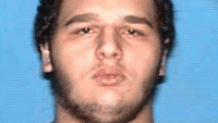 An Amber Alert for Caitlyn Elizabeth Williams was issued early Tuesday morning after officials said she was believed to have been taken by her uncle, 24-year-old Jessie Nicholas Williams, of Arlington, last Friday. Family members reached out to the man but said he had been unresponsive, which they said was unusual.
Benbrook Police Officer Sandy Eubanks said a tip led law enforcement to a motel room where the girl's uncle was killed during a struggle with law enforcement.
"The Amber Alert that was issued resulted in numerous tips that led officers to a motel room in Bossier City, Louisiana," Eubanks said. "Just a little bit earlier, the FBI attempted to take the suspect into custody. An FBI Task Force officer was shot and wounded and the suspect was killed. The child was safely recovered."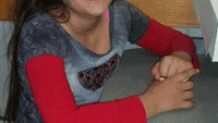 The wounded officer, whose name has not been released, was shot in the leg and is expected to recover. Police were not able to comment on the condition of the girl, but they said she is expected to be reunited with her parents in North Texas soon.
"Since they said she's safely recovered, I presume she's uninjured," Eubanks said.
Police have not released any motive or further details about the girl's abduction.
Caitlyn Reported Missing; Uncle Believed to be Involved
Police told NBC 5 they believe Jessie took Caitlyn Friday. She was believed to be headed to a friend's house for the weekend, but, police said she never showed up.
Caitlyn and Jessie were spotted twice over the weekend, once at a hotel on Alta Mesa Boulevard at Interstate 35W and later at a hair salon on Bryant Irvin Road. After being spotted at the hair salon, police said Caitlyn's appearance could have been altered.
"She was described as having long wavy brown hair, we have reason to believe that her hair may have been cut short to alter her appearance," said Benbrook Police Officer Sandy Eubanks.
Police began looking into the girl's disappearance after her parents called and reported her missing Monday. According to police, the girl's parents expected her to return home from her friend's house on Sunday. When she hadn't returned Monday, they called police.
"She was supposed to return Sunday, and when she didn't, they decided to wait, because the weather was bad," said Eubanks.
Investigators learned Caitlyn never arrived at the friend's home and that she had been spotted with her uncle at two locations. Attempts by family members to reach Jessie Williams have been unsuccessful.
"Because the other family members can't contact him, obviously that elevates the level of concern we have for the child," said Eubanks.
Local
The latest news from around North Texas.
Police originally said an Amber Alert had not been issued because there was not a specific suspect or vehicle that could be described, but armed with new information Tuesday morning the Amber Alert was issued for Caitlyn and her uncle.
A rental car believed to have been used by the uncle was recovered, police said.
Family Urges Uncle to Return With Missing Girl
Caitlyn's great grandmother, Linda Bullard, spoke to NBC 5's Jeff Smith and made a plea for Caitlyn's safe return.
"Jessie, please, you know Caitlyn needs to be at home, she needs to be in school, she needs to be with her friends and her mom and her dad and me. Please bring her home," Bullard said.
Police said they spoke to Caitlyn's parents, her neighbors, friends and relatives in an effort to find her. Neighbors told NBC 5's Jeff Smith that FBI agents canvassed the neighborhood along Wade Hampton Street Monday night. They said the two agents knocked on doors and asked to come inside and look around.
Neighbors said the agents asked a lot of questions about Caitlyn, her great grandmother and how often she rode her bike alone in the neighborhood. They also asked if neighbors recognized her uncle.
"The family has only been in this area for a short period of time. And we haven't had any prior calls; there's no call history with regard to the address that they live. So the information's very limited," said Eubanks.
NBC 5's Ray Villeda, Ellen Bryan, Amanda Guerra, Jeff Smith and Frank Heinz contributed to this report.