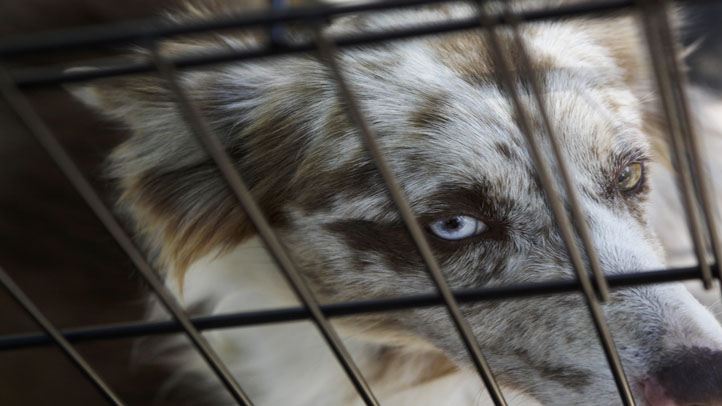 An estimated 200 starving dogs have been rescued in East Texas, and the hospitalized owner could face several charges.
The Marshall News-Messenger reported Wednesday that the animals were rescued from a puppy mill near Jefferson on Tuesday.
Caroline Wedding, president and founder of the Humane Society of Marion County, told the News-Messenger that the dogs suffered from flea infestations, skin diseases, infections and starvation.
Local
The latest news from around North Texas.
"This is the largest amount of animals I have ever had to seize in all of my time working for the society," Wedding told the paper.
Wedding added that some animals were in cages, while others were left to roam the woods and an abandoned home. The home was littered with trash, urine, and feces.
Officials said the owner, a 64-year-old man whose name has not been released, had been away from the property since last month after being admitted to a mental hospital in Shreveport, La.
Wedding said the owner would place scraps from a barbeque restaurant around the property, leaving the dogs to fight for the food.
Some of his relatives contacted animal rescue authorities, who began seizing the dogs last Friday. The majority of the dogs will have to be taken to facilities outside of Marion County to be treated.
It is not yet known what charges, if any, the man may face.
Jefferson is located about 160 miles east of Dallas and 20 miles north of Marshall.
Copyright AP - Associated Press