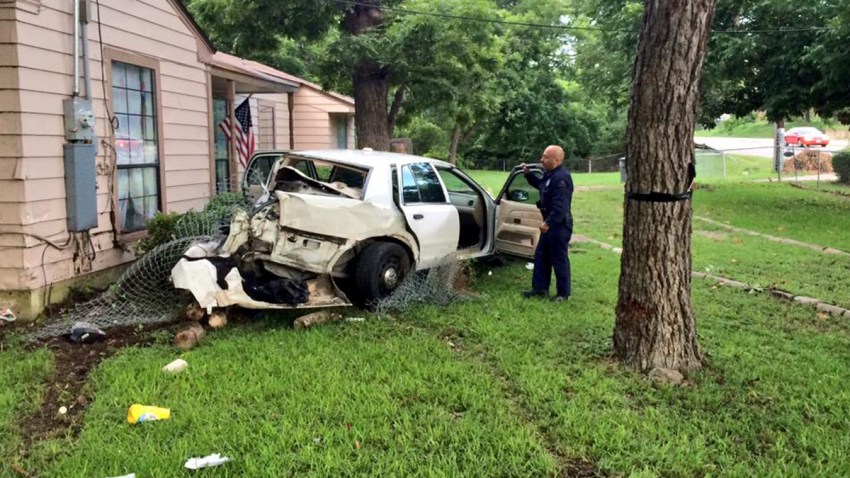 Two people were injured when police said a vehicle nearly crashed into a Dallas home Tuesday morning. [[310894251,C]]
Dallas police said the white Ford Crown Victoria hit two trees, a parked car and two fences before nearly hitting the house in the 1800 block of East Ledbetter Drive at about 6 a.m.
Dallas firefighters said they extricated two men who were bleeding and "barely conscious" from the car and transported them to a hospital. Details about their injuries and conditions are not yet known.
Lorene Allen lives in the home and told NBC 5 the car woke her up when it stopped about a foot from her bedroom.
Local
The latest news from around North Texas.
"We woke up to a boom and came out and this car was there. I thought the house was falling in," she said. "I definitely feel lucky."
Authorities are investigating the cause of the crash. [[310913701,C]]
NBC 5's Ellen Bryan and Jeff Smith contributed to this report.