Statement from Chet Edwards After Loss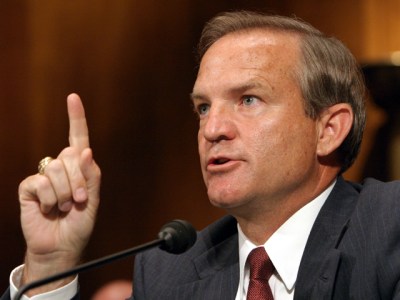 The following statement was released by Chet Edwards after his loss to Bill Flores.
The strength and beauty of our democracy is that the voice that truly counts is that of "we, the people." Tonight, the people of our district have spoken, and I respect that voice. I want to congratulate Bill Flores for being elected to represent us in the U.S. Congress.

The campaign is now over. There is a time to fight for our causes and a time to put our differences aside. Tonight, I ask all the people of our district to join together, as Texans and as Americans, to wish Mr. Flores and his family well in their service to our great country.

In the months ahead, Congressman-elect Flores will have my full cooperation and support as he transitions into his position as District 17's Representative and my family's Representative.

I want to express my heart-felt gratitude to the families of Central Texas for the privilege of working for you. It has been an honor every single day.

Getting to know the everyday hero's - the teacher, parents, hard-working families, caring neighbors, community volunteers and public servants - has been an inspiration to me.

Working on behalf of our nation's hero's - our servicemen and women and veterans and their families - has been the greatest, most humbling privilege of my work in public service. As a father of two young sons, I will forever be grateful for your service and sacrifice to protect our nation. I have seen, time and again, that we are the land of the free, because we are still the home of the brave.

To our campaign staff, thank you for your incredible work ethic and for never giving up. I know it is difficult to lose, but, as Teddy Roosevelt once said, "it is worse never to have tried to succeed." Please know that working for causes you believe in is never a lost cause.

To all our friends who have given us your time, your trust and your support over the years, your friendship means more than you will ever know. Whatever good we have tried to do to help others, it would not have been possible without you. Getting to know you and friends such as B. and Audre Rapoport, Erin Buenger and the John David Fry family has enriched my life beyond measure.

To our congressional staff, past and present, words cannot express my gratitude for your work on behalf of our district and our country. Thank you for your genuine, dedicated public service. It has been an honor working with you, and I hope you carry with you always the understanding that you made a positive difference in the lives of others.

To my wife, Lea Ann, and our sons, J.T. and Garrison, thank you, with all my love, for the personal sacrifices you have made in this partnership of public service. I hope you know that being a husband and father have always been the greatest joys in my life.

My hope and prayer for our great nation is that our elected officials find a way to move beyond the bitter partisanship that is so harmful to our democracy and our country's future. In our democracy, there is nothing wrong with an honest clash of ideas, but to solve America's greatest challenges, Democrats and Republicans must find ways to work together, with respect, for the good of our country.

Even in these difficult times, I am an optimist about our nation's future. America has always overcome its greatest challenges, and always will.

I believe our best days are still ahead of us, for I have seen the greatness and the goodness of our country in the lives of everyday citizens in our district. The American spirit is still alive and well.

May God always bless the land we love.