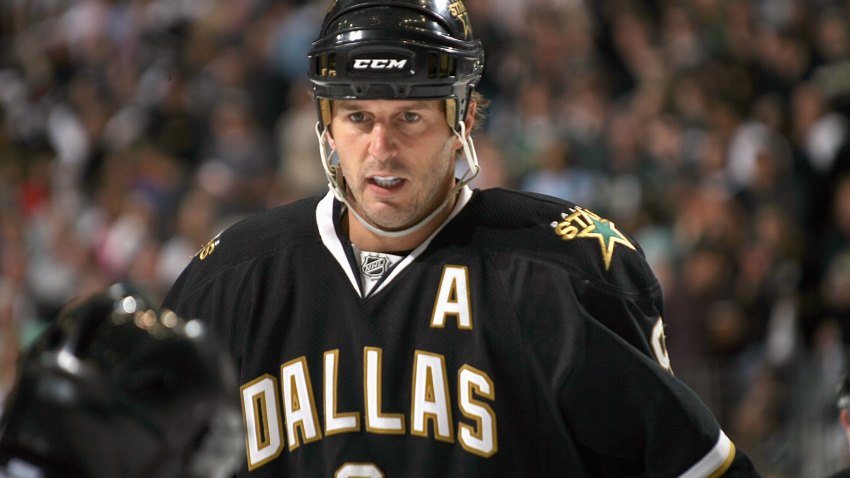 Dallas Stars Mike Modano and Brett Hull are planning to open an uptown Dallas restaurant in the spot Riccardi's used to sit.
They're calling the restaurant -- wait for it -- Hully & Mo Restaurant & Tap Room.
According to their press release, "The sports-inspired restaurant will reflect a neighborhood feel with Texas Hill Country limestone, custom-designed black & brown leather booths, dark woods, open theater kitchen, and tap room lounge."
Menus are set to feature "chef-driven American comfort food" -- which sounds like a T.G.I. Fridays to me -- but restaurateur Eddie Cervantes (who's opened Moctezuma's and Primo's in years passed) thinks the "neighborhood-friendly menu" will be customers back several times a week.
Of course it's not only about the food, as the "tap room" portion is planned as more of a "place to hang out" with televisions (for watching Stars games, of course) and custom-designed leather chairs.
Don't get your hopes up about seeing Hully or Mo lounging around -- there's a curtained VIP table for celebs.