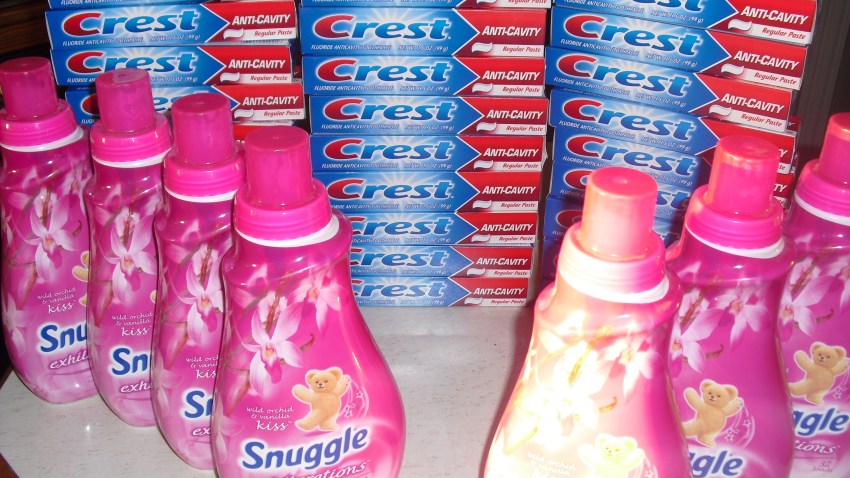 I stopped by 2 Walgreens on Friday and this is the result...
::31 tubes of Crest toothpaste = 24¢ each (already started sharing the wealth with others...I'm not a toothpaste hoarder!!)
::7 bottles of Snuggle fabric softener = $1.49/each
I paid right around $5 for everything (after coupons, of course)!
The Crest was on clearance at only 1 location I visited and at 24¢/tube, I was able to use 7 - $1 off coupon from P&G to make them a total of 75¢ for all 31!
The Snuggle is on clearance at every Walgreens I've been too..I've been searching for this stuff for what seems like ages! The one Walgreens I hit was the ONLY one I've found with any in stock! $1.49 is a terrific price so check our your local Walgreens to see if they still have any on the shelves. Remember - it is only the one pictured. All others are not at the $1.49 price!
Update: You won't believe this...last week I bought 7 bottles of Snuggle and THIS week they came out with a $1 off coupon! Just my luck, right? Make sure you print these BEFORE scouting out the Snuggle deal! :)