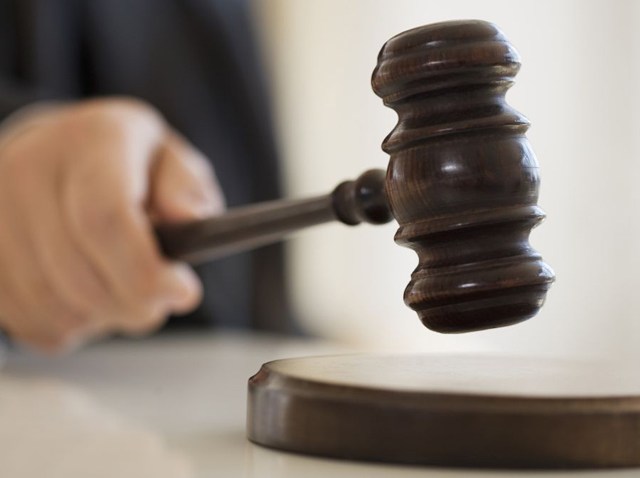 Two landowners with a claim on the same 10 acres along the Oklahoma-Texas border are in a dispute that could erupt into a Red River boundary battle.
"It sounds like there's two deeds, one in Oklahoma and one in Texas," Bryan County Assessor Glendel Rushing said. "But, golly, it sure is kind of interesting that this wouldn't have surfaced before now."
The land in question is a small square piece of property apparently in Texas, as it's just south of the Red River. Opinions on whether the land was ever in Oklahoma depend on whom is asked and whether the river ever shifted north.
Susie Bullock's family has paid taxes on the land to Bryan County, Okla., since her father bought the 10 acres in January 1954, according to records on file in Durant.
Robert Ledbetter also has faithfully paid his taxes on the same acreage, but to Lamar County, Texas, where his ownership papers have been on file since December 1969.
"Both of them are filed properly," said Phyllis Bryan, chief appraiser for Lamar County. "It's just that one of them was filed in Oklahoma and one of them was filed in Texas."
Bullock wants the issue cleared up, whether it's decided she has a claim to the land or not.
"It could be that my daddy was sold a bill of goods, and that deed is no good," Bullock said. "I'm prepared for either way, but I just need to get it settled."
Ledbetter said he knows the answer and it's a simple one.
"I want to be very accurate and succinct," he said. "She has no acres south of the Red River."
Bullock began looking into the matter about three years ago as she organized her mother's financial affairs. Her mother, now 89, was getting ready to move into assisted living.
In March, Bullock spoke with county officials in Durant and Paris, Texas. She also drove on winding county roads to look at the land. Not much is there, just sandy soil, no trees.
Bullock said she was met by a man with a gun on his hip who said it was someone else's land.
"I don't want to accuse anybody of any violence or anything like that, but these folks are serious down there," she said.
The man said he leased the land from someone in Texas, apologized for being gruff, but told her she wasn't allowed on the property, Bullock said.
In 1999, after decades of dispute, Oklahoma and Texas agreed the border between the two states is the vegetation line along the south bank of the Red River. But the meandering river can shift course as it erodes the land -- and as the river moves, so do property claims.
It's something landowners along the river are accustomed to, said David W. Kelly, a Durant attorney familiar with river law.
"In law school they say easy come, easy go because somebody gets some and somebody loses some," Kelly said. "It goes from one side to another, depending on how the river moves. This has been going on forever."
Rushing said the land was once in Oklahoma, but the Red River shifted north and the property is now in Texas.
"We've got some old plats (maps) here that show where the river has flip-flopped from one side to another," Rushing said. "Right in that area it is a pretty large shift, right in that section. We looked at that rascal."
Rushing said he couldn't say when the property shifted from Oklahoma to Texas.
Ledbetter said the river hasn't moved. The land's descriptions haven't changed since before Oklahoma statehood.
"This piece of property that she claims is hers, that 10 acres, never was in Bryan County," Ledbetter said. "This piece of property has a deed of trust dating back to 1901 and the boundary has not changed since that time."
Anyway, Ledbetter added, now "the land is in Texas."


Copyright AP - Associated Press