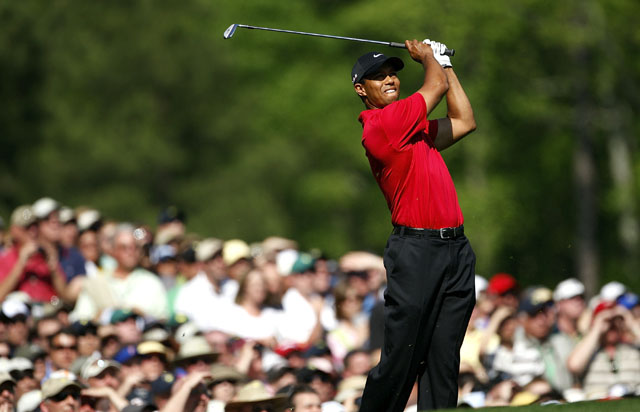 The Masters is without the question, the greatest golf event on the planet. I've loved it since I was kid. I was lucky enough to the play Augusta National back in 2006, and covered the tournament for three-years. It's great. Every time Tiger Woods and Phil Mickelson aren't near the leader board, I watch, but lose interest. So when Angel Cabrera and Kenny Perry occupied the leader board coming into Sunday's final round, I wasn't too excited. Then came the news that Tiger Woods and Phil Mickelson would be paired together for only the 2nd time in their Masters career.
Both had work to do, being seven-shots off the lead coming into Sunday. Neither, had ever won a major coming from behind. And, Tiger's largest comeback for victory was five-strokes. So the odds of winning the green jacket were slim. But watching those two go at it was wort the watch.
Not only did they contend, they had a chance to win. Phil tied a Masters record firing at front-nine 30. Tiger, started slow, but found a way to be one-shot off the lead. I thought for sure one of the top-two players in the world was going to take down the no-names. In the end, they didn't win. But they gave us 16-holes a must see golf, and heavyweight fight worth talking about.