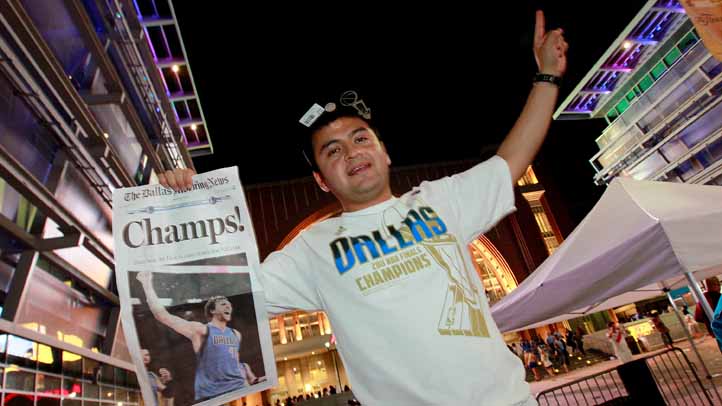 New Mavs championship gear is flying off store shelves. The Academy Sports and Outdoors off Forest Lane in Dallas started getting shipments Sunday night.
Within 30 minutes of the final buzzer, fans started lining up to get their Mavs shirts and hats. By Monday morning, the store had completely sold out. Fans had to wait an hour for the second shipment to come in, but they said it was well worth it.
"I have one for a 98-year-old fan in San Antonio and she called last night five minutes before the game, saying I want my shirt by Wednesday," said Mavs fan Tom Jones.
If you don't want to fight the crowds, the store will continue getting in shipments of new Mavs' schwag throughout the week.
Online: academy.com